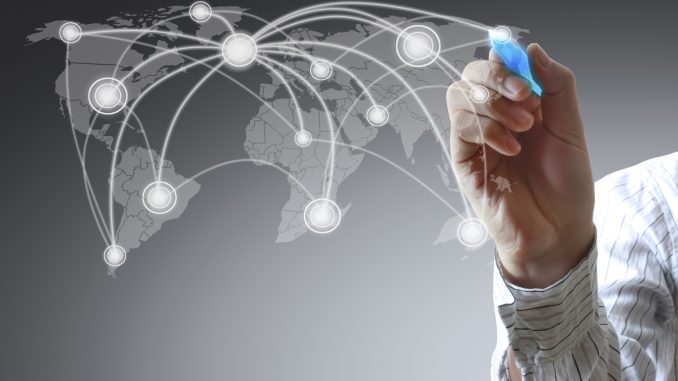 The globalization of the workplace is unstoppable. An increasing number of employees are confronted with suppliers that are located abroad; they advise customers overseas or are part of a global team. Such global co-operation results in unlimited opportunities for the international labor market. Germany is one of the countries that is increasingly focused on setting the scene for an international workforce, inter alia by reforming education and training systems and lifting visa restrictions. But what developments have forced Germany to become more international?
Demographic change and shortage of skilled labor
By 2050, approximately 30 million people will have disappeared from the European labor market – Germany alone will lose 8.2 million employees, due to the aging of its population, retirement of the baby boomer generation and emigration. As companies have begun to look for specialized professionals abroad, place of residence, national diplomas and degrees and German as a native language are becoming secondary recruitment criteria. In the application process, international professionals are increasingly treated as equivalent, because knowledge and soft skills are considered as the only relevant decision criteria. Consequently, the globalized structural change also implies more competition for employees on the labor market.
Digitalization
Digitalization has revolutionized the workplace. This no longer applies to "digital natives" only. According to IDC, more than half of all employees work on a mobile basis at least some of their work time. Due to technological developments, networked intelligence, virtual teams across country borders, teleworking and successful collaboration of mobile employees with organizations are becoming the routine in work environments, making global working easier. English as working language is progressively becoming more important in this flexible and international environment.
Innovative power and strong market position
Germany's economic stability makes the Federal Republic an attractive country for employment within Europe. Altogether, the country qualifies by its strong innovative power – however, future-compatible and competitive business models for marketing these technologies are still lacking. Because this deficiency is presently being tackled by a range of countermeasures, the situation offers new professional opportunities, in particular to international business and innovation professionals.
Increasing Diversity
Studies have repeatedly shown that "Cultural Diversity" not only enhances an enterprise's culture but also has a favorable effect on its profit growth. However, cultural diversity at the workplace requires a high degree of flexibility – from both, employer and employee. In some industries, work is increasingly organized across national borders by international and location-independent teams. Hence, professionals with the intercultural competence required to succeed on the global stage are most in demand. This flexibilization of the working world and the increasing globalization of the work place open new opportunities to international professionals, because these experts are the ones that companies compete about in times of shortages of skilled labor.
Despite this positive development, practical experience has shown that a career in Germany, for the most part, only succeeds if international professionals have previously gained experience in working abroad and have, at least, an average command of the German language that allows them to find their way in a foreign work environment and routine.