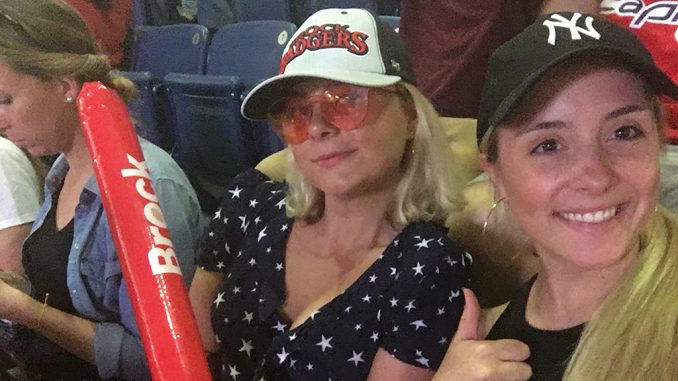 Mirja Kindler (right side on the picture above), Master Sports Business and Communication student at MBS, spent her semester abroad at Brock University in St. Catharines, Ontario, Canada. Here, she talks about her experiences.
How was the host city similar to Munich? How was it different?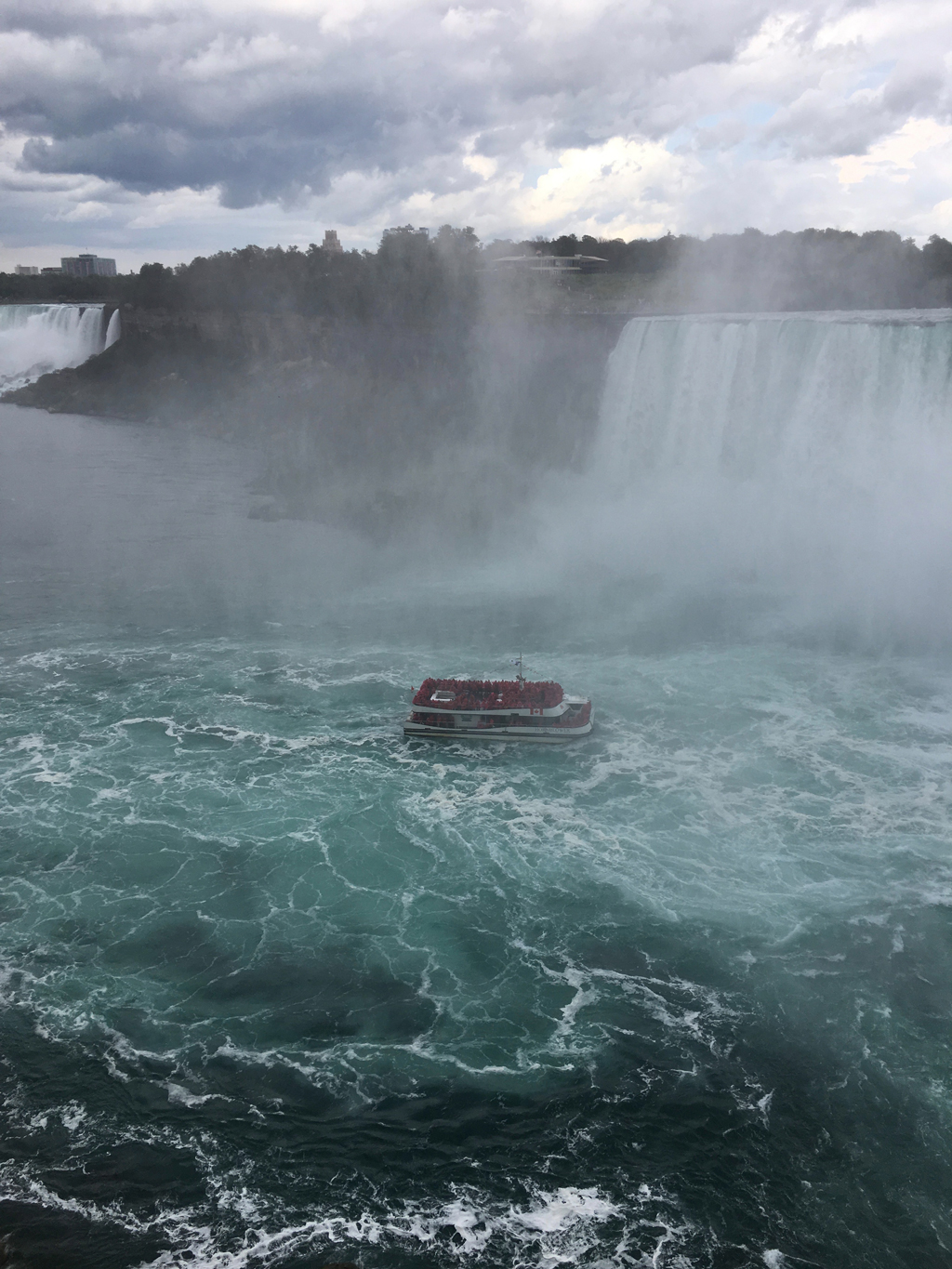 Living in St. Catharines, Ontario, differs a lot from living in Munich. Whereas Munich is a big city, located close to the mountains and other European countries like Italy, Switzerland, and Austria, St. Catharines is a small to middle-sized city – mostly occupied by the students from Brock University and Niagara College. Although it is close to the Niagara Falls (20 minutes), surrounded by vineyards and beautiful little harbors (e.g., Port Dalhousie), the infrastructure makes it sometimes quite difficult to travel the region; however, there is a bus (Mega Bus; Greyhound) going to Toronto within 90 minutes for approximately $ 18/way.
From Toronto, it is also possible to continue the journey to Montreal and smaller Canadian cities such as London, as well as from St. Catharines to Buffalo, NY, in about 90 minutes. During reading week (a week during the semester where there is no teaching), I traveled a lot in Canada (Ottawa, Quebec City, Montreal). Most of the students rented cars and planned their trip on their own, but there is also the chance to do a trip organized by Brock University. Driving in Canada is not difficult at all; there are some rules (stop signs; traffic lights) that differ from Germany, however it is easy to adapt to the Canadian traffic. If you rent a car, make sure you read the contract carefully as the companies (e.g., Budget, Hertz etc.) are known for additional costs in the end.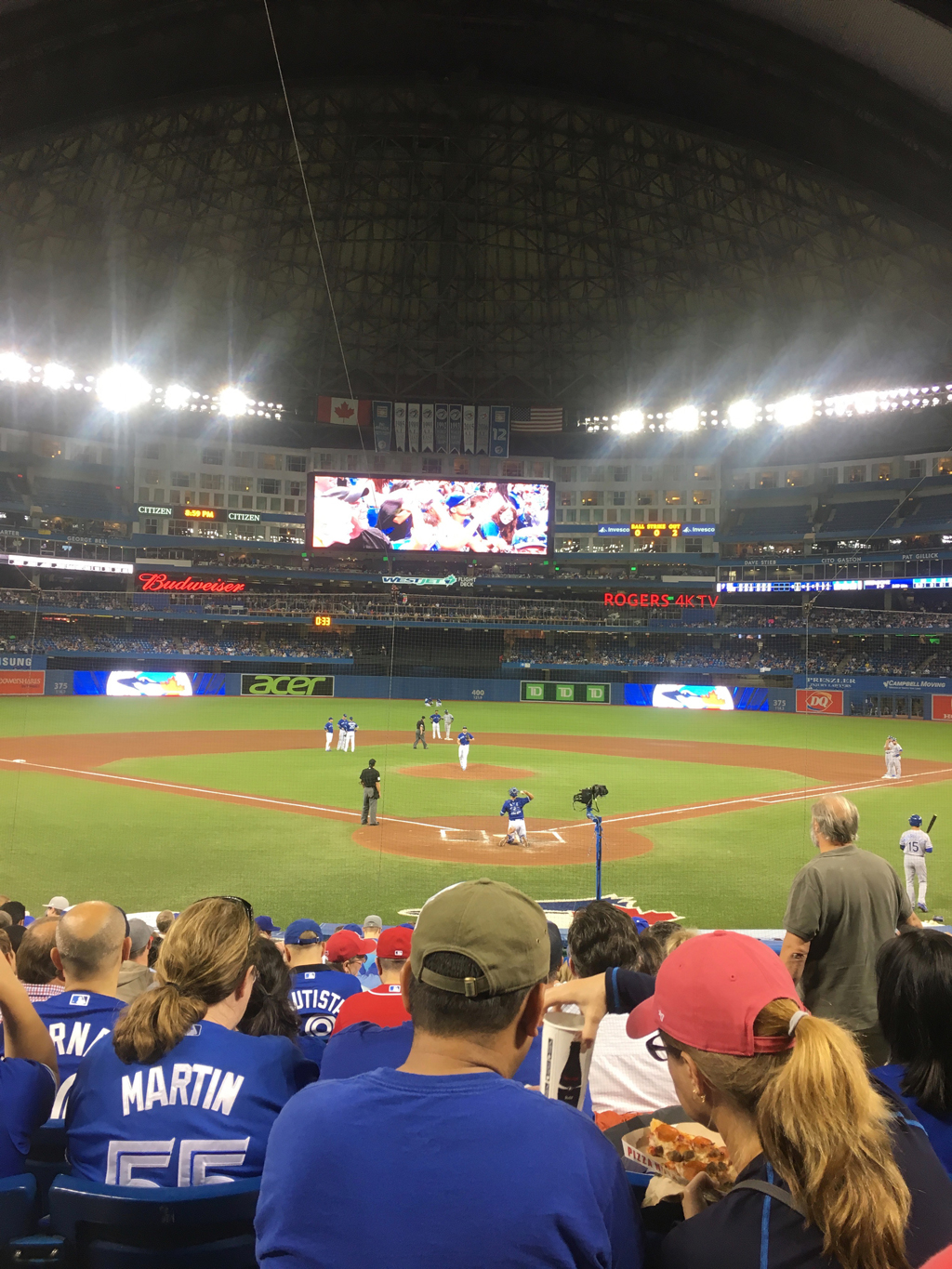 At the weekends, I rented a car (via Enterprise) and went to America a lot, since I am a sports student and love to attend sports events. Like in America, Canada also has a good college teams, as well as professional league teams in Hockey, Basketball, and Baseball. However, if you want to see the major four (MLB, NBA, NFL, NHL), it is 'only' possible to experience Hockey (Maple Leafs), Basketball (Raptors), and Baseball (Blue Jays). Therefore, it is recommended to take a ride to Buffalo and watch a Buffalo Bills American Football game in the New Era Field. Besides the NFL, Buffalo is also popular for its engagement in Hockey, e.g., NHL, World Junior Championship 2017/18, and many more. Located on the other side of the Niagara Falls, Buffalo is more or less industrial (steel and automotive facilities such as a Ford production and two Chevrolet departments) and therefore ten times the size of St. Catharines – still very charming due to its sports clubs, City Hall, and American shopping mall.
Besides the sports aspect, cultural aspects like food, living, and shopping differ from Munich to a great extent as well. As a Brock student, you receive ten percent discount in supermarkets on Tuesdays. Therefore, I went shopping at Pen Center on Tuesdays, which is easily reached by bus from Brock University. The university itself offers only fast food restaurants such as Subway, Tim Hortons, Starbucks, McDonald's, Harvey's, Burrito Bowls, and others. Nevertheless, the downtown area provides a wide range of great restaurants offering Sushi, Vietnamese, Korean, Vegan etc. If you want to go shopping in Ontario, malls like Pen Center or Niagara Outlet as well as Eaton Center in Toronto contain typical shops like H&M, Zara, American Eagle – however, do not miss Kensington Market in Toronto for vintage shopping!
Another paramount aspect is living: Brock University has on- and off-campus living, so you can either live at the campus (e.g., in The Lofts) or close by (e.g., Queenston Residences in Downtown). However, they are more costly than living in an Airbnb. During my stay, I had to change location three times. First, I had a room in a house via Airbnb, sharing it with two other Brock students and the Chinese landlord. Many of the Airbnb landlords want to make money and come up with questionable and unusual rules when arriving. And in many cases this can cause a conflict and lead to relocation. Therefore, my advice is to pay the extra amount and move in a residence as you will not feel isolated and find a full-time service.
Concerning the weather: if you go to St. Catharines during the fall semester, it is hot, sunny, and beautiful till mid-October. Afterwards, it starts to become colder, sometimes rainy. All in all, the weather is much better than in Germany during those days and not "typical Canadian", as Europeans think of a cold Canada.
What courses did you take? How were they similar or different to your courses at MBS?
It took us all a remarkably long time to finally register for courses and work out a schedule; however, this is not unusual for a big university like Brock. Also, the system is complex and it is not easy to see which courses will be provided in the upcoming semester. Besides, there is a distinction between online courses, seminars, workshops, smaller classes (max. 25 students), and bigger classes. Additionally, there are courses with and without final exams, which requires a huge effort during the semester (midterms, paper(s), presentation(s), case(s)) and makes travelling even more difficult. I only had to choose three courses and decided for Sales Management (MBA) and Organizational Behavior (MBA) at Goodman School of Business as well as Advanced Sports Marketing (undergraduate) at the sports department, which all took place in the same buildings. As the application process has been complex and time-consuming, I found out about having the chance to attend sports classes very late. However, you can choose courses within two weeks and drop courses about two months after. As I am a student in the Master of Arts program, MBA courses have been challenging since it takes a 60 percent to pass. On the contrary, the Advanced Sports Marketing course was a pleasure to study!
With regard to the content, universities are mostly focused on the required books whereas colleges are more hands-on. As already mentioned, I liked the Advanced Sports Marketing course due to modern topics, a wide range of sports topics, and a free choice for papers and the video essay. On the contrary, the content in Sales Management was based on a book from the 70s. It was disappointing because I am highly interested in sales as a future job and the lecturer came up with old examples, methods, and theories that are not up-to-date anymore and, on top of that, deal with general knowledge.
What recommendations do you have for future MBS students?
My recommendation for MBS students is to be aware of the fact that St. Catharines is all about Brock students and not comparable to a small student city such as Regensburg in Germany. Therefore, the university, the three shopping malls/outlets and St. Paul Street in downtown are more or less the only places where you will find people to socialize with, restaurants, and entertainment (shopping, cinema). It is, however, easy to travel to Toronto, Montreal, and Buffalo.
I think it is important to differentiate: if you are a student who has already gained experiences in a semester abroad, lived in a big city, and have been in Canada or America before, you might not be comfortable at Brock University. Unlike universities in America (e.g., Michigan State University), which provide many sports events of almost all professional college teams including cultural events such as tailgating before matches, Brock University only has the so-called Homecoming of Badgers – an opening and only match from the Hockey team of Brock University at Meridian Center in Downtown. As an athlete, it is possible to participate in many sports clubs as well as to work out at Brock's gym and sports facilities; however, there is no such sports culture as it is at American universities.
However, if you have not studied abroad yet, Canada is a good first experience in a foreign country as it is still a Western country and introduces you to the American way of life. I am of the opinion that it is more attractive to Bachelor students as the MBA conditions for Master students as well as expectations of living might be challenging.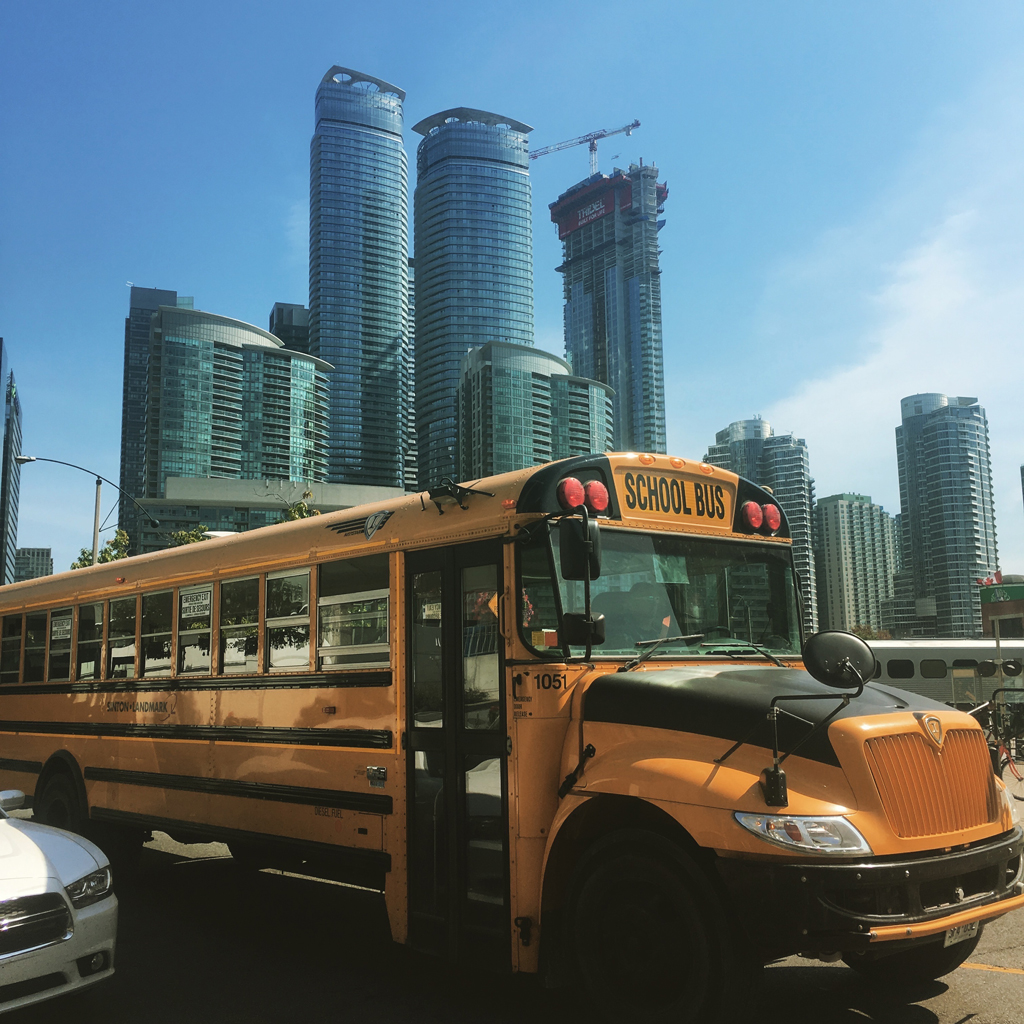 So if you decide on Brock University, my recommendations are the following:
Take advantage of the airport shuttle offered by Brock students since it is cost-effective and provides the opportunity to ask (urgent) questions!
Apply early for an off-campus residence (Queenston Residences) in order to connect yourself with other students and be centrally located – Uber taxis are very costly during rush hours!
Budgeting: although living and grocery shopping do not magnificently differ from the standards in Germany, books at Brock University are very expensive (one book costs about $ 150) – as is travelling out of St. Catharines!
Do not miss a game of three of the major four in Toronto – unfortunately, it is quite expensive!
What you might not know: there is a tax of thirteen percent on every product or service!
You will have a reading week that is not for reading, but for traveling!
If you want to travel to British Columbia or Alberta, take some extra time (and budget) either before the semester or afterwards in December – it's worth it!
If you attempt to work abroad after your studies, do not miss to see Toronto and Montreal – there are plenty of attractive employers!
If you go to Montreal: do not miss to eat Poutine!
If you have a weekend off and feel like a trip in the nature: experience Ontario's biggest and most beautiful Algonquin Park!