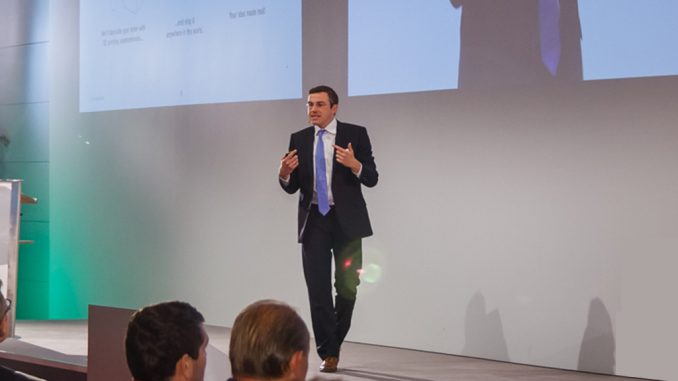 From February 2018 on, Dr. Alexander Hahn, who is regarded an expert in the fields of marketing, sales, and communication with vast experience from corporate practice as well as in teaching and applied research on an international level, will hold a professorship in "Digital Marketing and Communication" at Munich Business School (MBS). He will share his extensive knowledge with students of all MBS study programs.
Dr. Hahn did his studies in economics and business administration at University of Heidelberg and University of Mannheim, at the latter of which he also earned his summa cum laude doctorate in marketing. Subsequently, he joined Munich-based innovation agency and consultancy HYVE, where he worked as Project Manager Consulting and eventually Head of Innovation Consulting, servicing companies such as Audi, Adidas, Deutsche Telekom and Lufthansa, amongst others. In 2016, he co-founded the start-up HomeFox, for which he is also the Chief Marketing Officer.
A Dedicated University Lecturer and Quality Researcher
Dr. Hahn is a dedicated lecturer, having gathered teaching experience at leading universities and business schools in the German-speaking area and beyond; amongst others, he has been a steady lecturer at Solvay Brussels School of Economics and Management since 2015. Furthermore, Dr. Hahn is a sought-after speaker at international conferences.
In addition to his teaching experience, Dr. Hahn has made a name for himself as a distinguished researcher in the fields of marketing, sales, and communication. He has published scientific articles in various journals, is an author of scientific papers, a reviewer, and contributor to edited books on the national as well as the international level. As a result of his scientific achievements, Dr. Hahn has been placed amongst the top 50 marketing researchers worldwide by the American Marketing Association both in 2015 and 2016.
"We are very proud that with Dr. Alexander Hahn, MBS wins a highly respected and ambitious lecturer and researcher who will be a great addition to our faculty. His professional experience, practice-oriented teaching approach, international mindset, and ambitious research activities are perfectly in line with the profile of our university," says Prof. Dr. Stefan Baldi, Dean of Munich Business School.