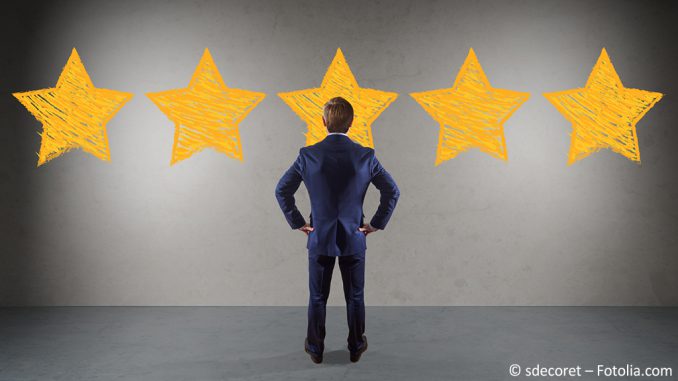 Part 1: Self-Reflection – a Game-Changing Ability
 Developing self-reflection in the workplace, can lead to elite individual or organizational performance.
During my work-life in a global professional service firm, there were formalized and rigorous 360-degree six-monthly performance reviews as well as ad-hoc reviews after client meetings, but rarely were they rigorous, structured or regular. Furthermore, they were not necessarily requiring the employee (depending on the partner leading the review) to reflect of their own performance. If they did, then it was their own initiative.
However, this characteristic was present in the best performing employees; only it was a characteristic they have developed themselves. Given that professional services firms were focussed on helping others with their efficiency, firm structure, training, and even leadership, it was really very surprising that this was not embedded in the culture for someone coming from an elite sporting background.
Knowing first-hand the benefits of self-reflection to a serious professional sportsperson, let's look to how this can be applied in a business setting.
How Self-Reflection Takes Place in Elite Sport
For individuals or teams playing elite sport, it is common practice to reflect on the results of the performance during the pauses in the game (e.g. halftime), race, or event, in discussions between the athlete and coaches, or indeed at the end of the game, either directly after the game, race, or event, or in the days following it.
This might involve checking tangible data, for example the splits in a race or the possession efficiency, passing accuracy, shots-on-goal, goals, or goal assists. Or it could involve less tangible aspects like strategies or tactics, e.g. attacking intent, aggression or directness of play. Whether it is tennis, football or Olympic sport, understanding what is going well (or went well) and what isn't going so well (or didn't go so well) in respect to a recent activity, self-reflection is common practice.
Furthermore, at relevant periods during the season or at the end of the season, it is common to reflect more broadly about your own (or the team's) strengths or weaknesses (e.g. fast first part of a race, a good defense), which tends to identify things that require a longer timeframe for change to occur.
In a Professional Sense, What Could You Self-Reflect On?
There are countless areas that could occupy your focus depending on what your professional goals and profession are. It could be your ability to meet set goals, ability to engage others, to win, manage or successfully complete projects, your ability to motivate and lead employees, to engage partners, ability to problem-solve, to negotiate at a broader level, your ability to communicate clearly through spoken or written forms, how you run meetings or your ability to handle workplace conflict.
Choose whatever macro or micro-level issue that has an impact on your performance, with focus on those activities that have a higher impact on your performance. In the sporting environment I was involved in, there were a set of team rules which applied to all (and were considered most important), a set of individual objectives (and related to your own position), and finally a list of 1%ers, all of which contributed to elite performance.
Principals of Self-Reflection
There a number of important principles of self-reflection. Firstly, view improvement in any activity as a process in which improvement is a matter of practice (like learning to hit a good volley). It is also important to stay 'neutral' in your reflection, try not to take it personally, or make it personal (to others). Instead, remove the emotion to take a bird's eye view or your own (or others') behavior. A further aspect to good self-reflection is to avoid criticism (which is judgmental) or labeling (e.g. 'incompetent') and instead remain balanced in your self-reflection. There are always things that went well (find them!) as well as areas for improvement.
A Process for Self-Reflection
The following offers a process for reflecting on your own performance in a work setting:
clear some time to reflect on your own (self-reflection) and/or with others;
decide on an activity upon which you would like to reflect, e.g. today's presentation; the quality of a project deliverable, or discussion with a colleague;
reflect on:

pre-activity preparation,
the activity itself,
post activity outcome;

decide on what you would specifically like to self-reflect on; it could be what went well and what didn't it in the execution of an activity (short-term reflection) or your own strengths and weaknesses (longer term reflection) for a certain activity, job or role,
If you are reflecting over the execution of an activity (e.g. today's presentation, the quality of a project deliverable or discussion with a colleague), identify:

What went well?
What didn't go so well?
What was the key things that caused the positive or undesired outcome (get a mentor's feedback or try researching it online)?
What you would keep or change if you did it again?
How would you prepare yourself to do it differently next time (a key step that is often missing in self-reflection)?

If you are reflecting over your own (or someone, or something else, e.g. a team, department, or company) strengths or weaknesses for an activity, identify:

What are the strengths for the activity?
What are the weaknesses for the activity?
How can you maximize or reinforce your strengths to grasp opportunities (e.g. training, education, practice, new environment)?
How can you improve or reduce the negative impact of your weaknesses (e.g. training, education, practice, new environment)?
Developing a Culture of Self-Reflection
Improvement in any activity or capability is underpinned by self-reflection, and therefore, is a practice underpinning elite performance in sport, companies, or other organizations. To develop a culture of self-reflection starts with a three dimensional acceptance that:
(i) encouraging elite performance requires a commitment to getting things right,
(ii) continual improvement underpins the pursuit of elite performance,
(iii) trying and failing (but learning and applying next time) is inherent in the process.
Following this, create a habit or regular time for reflection either after an activity (e.g. after a sales presentation) or at a period that makes sense (e.g. weekly, monthly or quarterly) and guide your team through the process until it becomes second nature.
By way of an example, recently I took my students through at exercise whereby the students had to reflect on the capabilities of a marketer, identify their strengths and weaknesses for these skills, and then make a superhero out of their team strengths for marketing. You can see their result below.