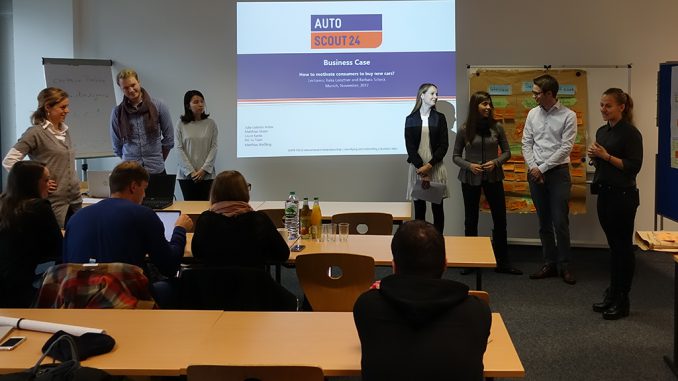 During the current semester, the Master International Business students of the Entrepreneurship class have been dealing with case studies from the real business world. It was their goal to generate solutions on the given challenges by the Design Thinking approach.
Three companies had commissioned the tasks below to the student teams:
Amazon: How might Amazon get rid of fake customer reviews?
Autoscout24: How might Autoscout24 inspire people to buy new cars online instead of used ones?
Bench: How might Bench make the brand more attractive for consumers? (especially youth, 20-30 years old)
Today, the students presented their solutions to the company representatives.