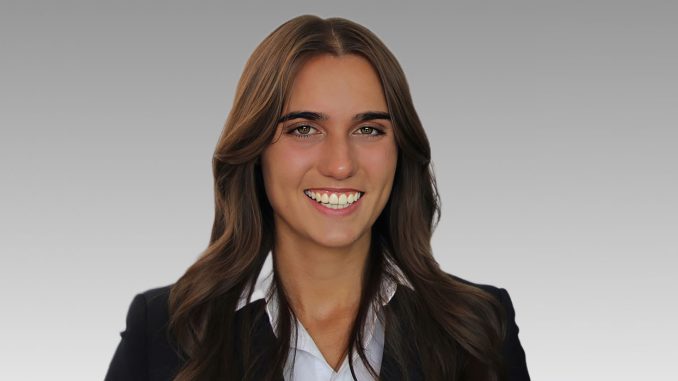 Mona Seidl is in the fifth semester of her Bachelor's in International Business at Munich Business School (MBS). Yet, at just 22 years old, the native Bavarian is not just an MBS student but has also successfully founded her own company. At the start of the year, Mona Seidl joined forces with Amelie Weinmann – herself a former MBS Bachelor's student – to found AI Group, a consultancy office specializing in AI-related issues. We met up with Mona for an interview to explore the origins of her passion for the red-hot topic of AI and entrepreneurship, how she juggles her studies and start-up while still making time for herself, and the targets she has set for her start-up.
---
MBS Insights: Mona, you are currently in the fifth semester of your International Business program at Munich Business School – and, even before finishing your Bachelor's degree, have decided to found your own company. At the start of the year, you became Managing Partner at AI Group. Give us an insight into the business behind the name: What exactly does your start-up do?
Mona Seidl: At AI Group, we're experts in generative artificial intelligence (AI). Our specialist consultancy enables companies to make their secretarial work more efficient. Drawing on customized AI tools, we can optimize a number of tasks – from email communications to customer interactions. Our goal is to demystify the complexity of AI and help companies to enhance their productivity and maximize their sales potential. We see generative AI as an essential tool for companies to remain competitive in the modern business world and increase their profitability.
MBS Insights: What sparked your entrepreneurial spirit? Had you already considered becoming your own boss before you started university – or did studying at Munich Business School provide the motivation to found a start-up?
Mona Seidl: The vision of becoming my own boss has always been a part of me, long before I even started at MBS. I've always been driven by a passion for innovation and problem-solving.
However, studying at MBS was definitely the spark that lit the entrepreneurial fire within me. In particular, the inspiring environment, including the immense motivation shown by my classmates and professors, played a significant role in that. Everyone seemed to want to achieve something – and that attitude was contagious. The professors at MBS have offered constant support and provided valuable ideas for improving our company. In addition, the various events and get-togethers have been wonderful opportunities to make valuable contacts and gain inspiration.
During my time at MBS, I have become increasingly aware of the unbelievable potential of generative AI. Although this technology has not yet become commonplace in our academic work, I am convinced that it represents the next logical step for educational institutions like MBS as they seek to prepare their students as effectively as possible for the demands of the modern business world. Public awareness of this technology and its potential was a contributing factor in my co-founder and I deciding to found a company specializing in this type of AI with the aim of transforming the way in which offices approach their secretarial work.
MBS Insights: You didn't found your AI consultancy alone and instead teamed up with Amelie Weinmann. She also studied at Munich Business School, having completed her Bachelor's degree in 2022. It's obviously a wonderful story from the MBS community, so we're curious: How did you come to know each other?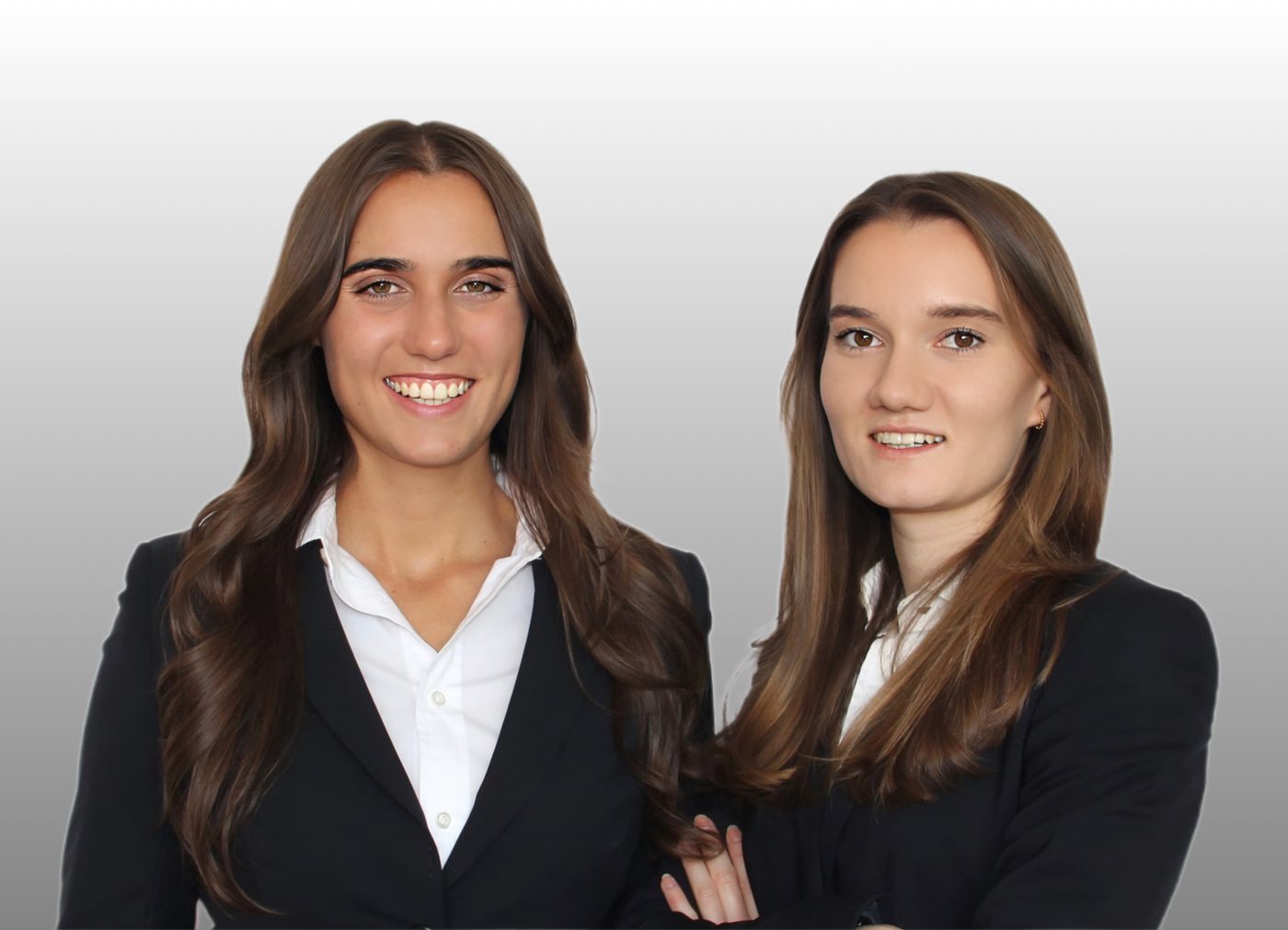 Mona Seidl: In truth, I have random chance to thank for allowing me to meet Amelie during my studies at MBS. A consultancy firm specializing in digitalization had given a presentation at our university and advertised a working student position. I was keen to take the opportunity to put my theoretical expertise into practice, so I applied for the position. During my time at the company, I met Amelie, who was on an apprenticeship there. We share a passion for technology and innovation, so we understand each other very well. Our enthusiasm was so infectious that we soon realized we wanted to be more than just a working student and an apprentice. So, we decided to launch a start-up together.
MBS Insights: How do you juggle your studies and your own business in day-to-day life while still finding time for yourself?
Mona Seidl: Juggling my studies, my own company and still making time for myself definitely requires a lot of discipline and a well-structured routine. I'm very keen to make sure I don't neglect any of these areas, which sometimes means having to make compromises. My life might differ from that of a typical student, but I don't mind at all because I'm passionate about what I'm doing.
The most important thing is striking the right balance. It's vital to make enough time for family and friends – and for myself, of course, so that I have time for my hobbies and exercise – because otherwise I wouldn't be able to perform in my role as Managing Partner. My former student coach, Ferdinand Bubacz, was a huge help in establishing a healthy work-life balance and gave me valuable tips along the way.
The journey is its own reward and I'm incredibly grateful to be able to travel this exciting journey with Amelie and a group of supportive people around me. It's a challenge, but it's one I gladly accept.
MBS Insights: What aspects of your studies have you benefited from most, in founding your start-up and in your day-to-day life?
Mona Seidl: The courses at Munich Business School, especially in fields like marketing, international business, management and administrative accounting, are incredibly helpful for my work at the start-up. They help me to position our brand, understand global business strategies, manage effectively and control our finances.
MBS Insights: What have the first few months of your generative AI consultancy firm involved? What are your next targets?
Mona Seidl: The first few months of our generative AI consultancy have been filled with intensive work and careful preparation. We concentrated on laying sound foundations – from registering our company and setting up our website to drawing up a business plan. At present, the biggest challenge we face is raising awareness and understanding of generative AI in the business landscape. Many still haven't identified the technology's full potential, which means that a significant part of our work is providing clarity and closing this gap in people's knowledge. Despite these challenges, we remain focused on our goals: we want to expand our customer portfolio, grow our team and establish ourselves as a trusted partner in the field of generative AI.
MBS Insights: Obviously, we hope your company goes on to achieve every success. However, if in the long term it doesn't work out, what would be your plan B?
Mona Seidl: We hope our company will be successful, of course, but if it doesn't work out, I would see it as a valuable learning experience. Not only have I learned an awful lot about generative AI so far, I've also learned how to found and manage a company. This knowledge is invaluable and will certainly help me in the future. So, even if our current path doesn't lead us to our goals, it won't change my passion for technology, innovation and entrepreneurship. If that were to happen, I would like to remain in the AI industry and continue to apply and deepen the knowledge and skills I've gained to date.
MBS Insights: Finally, we'd like to ask you for a couple of quick tips: a) for future (Bachelor's) students at MBS and b) for (future) female founders – what should they be mindful of and what advice would you give them?
Mona Seidl: My tip for future (Bachelor's) students at MBS would be to take full advantage of the unique opportunity the program offers. Go to networking events, work on projects and look for opportunities to connect with your professors and classmates. Not only will you acquire knowledge during this time, you'll also gain priceless experience and make valuable contacts.
As for (future) female founders: never allow stereotypes or prejudices to deter you. Pursue your goals with determination and passion. Yes, as a woman in the world of business, you will often have to work a little harder to prove yourself – but see that as an incentive, not an obstacle. Every challenge is an opportunity to learn and grow. It's your journey – so make it what you want it to be.
---


You are interested in business, want to pursue an international career and get to know the world?
The Bachelor's program in International Business at Munich Business School is the perfect preparation for this challenge! The program offers you practice-oriented teaching, an integrated semester abroad, as well as different concentrations that can be freely selected according to your interests. See for yourself: Bachelor International Business