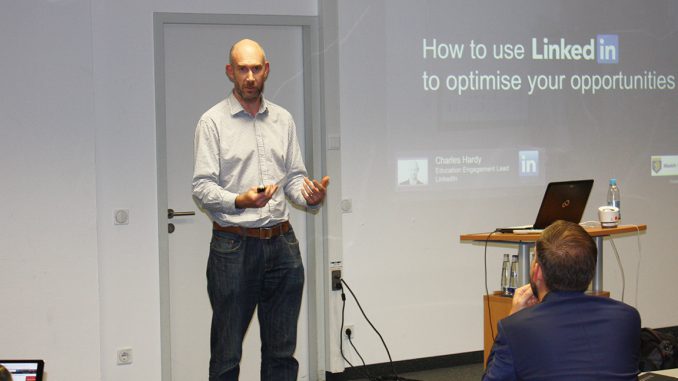 How do I set up and effectively manage my LinkedIn profile? What are the dos and don'ts when networking on the platform? That were just two of several aspects covered by Charles Hardy, Education Engagement Lead EMEA at LinkedIn, during his presentation in front of MBS Bachelor, Master and MBA students.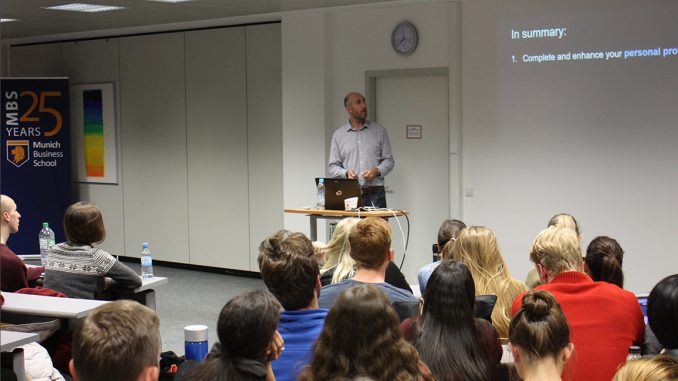 To start his speech, Charles Hardy presented the various LinkedIn features and demonstrated how to make use of them to "stand out from the crowd". He then turned to demonstrating how to network on LinkedIn the right way and gave some tips on "Netiquette", amongst others.
Additionally, he presented the various other features of the platform and explained "how to use LinkedIn to optimize your opportunities", e.g. how to identify potential employers, find job offers and discussion groups etc.
Thanks to Charles Hardy for being our guest and providing our students with interesting facts and tips on LinkedIn!