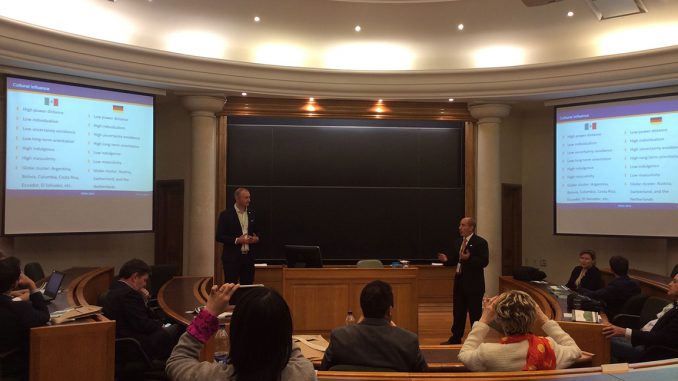 From June 27 to June 30, 2016, the International Family Enterprise Research Academy Annual Conference took place at INALDE Business School at the Universidad de la Sabana in Bogota, Colombia.
Munich Business School participated with a presentation on "Succession planning in different cultures: A comparative analysis of family firms in Germany and Mexico."
The joint research project with the Monterrey Institute of Technology and Higher Education in Mexico was presented by MBS Research Associate and lecturer Johannes Ritz together with his Mexican colleague Luis Felipe Torres Gómez. The study was co-authored together with MBS Alumna Laura Mierzal and MBS lecturer Prof. Dr. Marc-Michael Bergfeld.