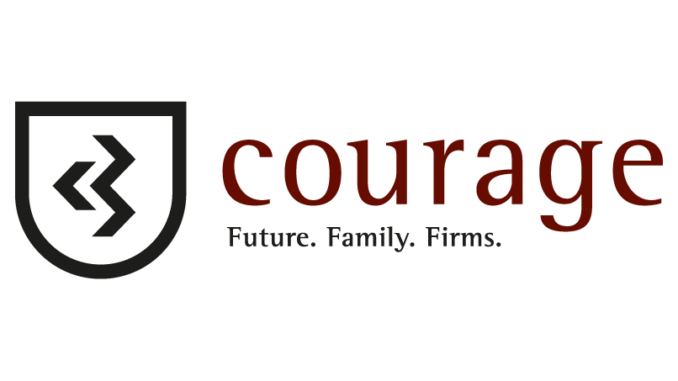 To assist Family Businesses in the current situation, the Courage Center of Global Family Business at Munich Business School has combined the best research in the fields of Crisis Management and Family Business Resilience, and interviewed Family Businesses in Europe, Asia and Latin America, to develop a guiding framework and check-list for Family Business survival in the COVID-19 Crisis.
The report covers Four Phases of Family Business Leadership through the Crisis, which is modelled alongside the development of confirmed COVID-19 cases in a country. This "lifecycle" of the Covid-19 crisis in a country serves as indicator for the four phases of crisis management that Family Businesses should take.
In phase 1, "Resolute Resolve" is needed while the case numbers are still rapidly increasing.
In phase 2, building "Rapid Resilience" is needed while the marginal increase of COVID-19 cases is slowing down, but the peak has not been reached yet, and it remains unclear, how long the crisis will last.
In phase 3, a "Realistic Return" to operations starts while COVID-19 cases continue to drop but are still significant. In order to not fall into the trap of triggering a second chain of infections, focus on a "Realistic" return will be needed. Therefore, operations will ramp-up gradually, under tight control and still without a return to full capacity.
In phase 4, a "Reimagination" of the Family Business's business model and competitive context will need to take place while COVID-19 cases continue to drop and reach low levels. New mechanisms will have been established to counteract a renewed spread, or vaccines will have been found, and large parts of society will have built immunity against the virus. Many business realities will have changed during the crisis and consumer behaviors might have changed too. Therefore, the business model will need a profound review and potentially new focus.
The report details the best practices in Focus, Communication, Financial Management and Strategy & Adaptation for these 4 phases.
The full report can be requested here and will be sent to each recipient individually.
In addition to the report, the pro bono "HelpLine" of the Courage Center assists Family Businesses in thinking through the best measures for every single situation. Free-of-charge Zoom conferences with the experts of the Center can be requested via email at: helpline@courage.sg.