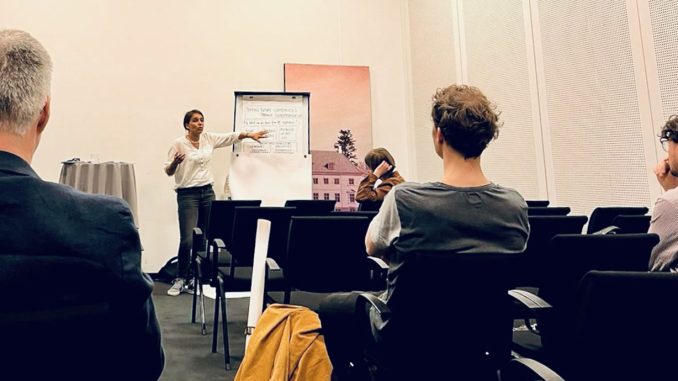 In mid-May, MBS lecturer Dr. Barbara Wolf presented a research paper titled "Teaching Future Competences through Entrepreneurship: An Entrepreneurship Educator's Reflection" at the 3E – ECSB Entrepreneurship Education – Conference in Aarhus, Denmark.
---
The 3E Conference has been at the forefront of redefining entrepreneurship education beyond traditional boundaries. Each year, it brings together scholars and educators from diverse disciplines and institutions, creating a central European platform for the exchange and creation of knowledge. For the 10-year anniversary of the innovative and non-traditional conference, which distinguishes itself from other formats, for example, by the fact that PowerPoint presentations are prohibited and the speakers are mainly selected from among the participants, MBS lecturer Dr. Barbara Wolf traveled to Aarhus, Denmark, from May 9 to 12, 2023. There, she presented the research paper "Teaching Future Competences through Entrepreneurship: An Entrepreneurship Educator's Reflection", which was developed as part of her teaching at MBS in the field of Digital Skills in the International Business bachelor's program in collaboration with Prof. Dr. Patricia Kraft and Prof. Dr. Heiko Seif.
About the presentation at the 3E Conference
The paper examines an innovative teaching format that utilizes the approach of "teaching through entrepreneurship" to impart knowledge in a non-entrepreneurial subject (here: digital skills). By integrating entrepreneurial tools and going through an entrepreneurial journey, the new approach aims to enrich the learning process and promote active engagement with the subject matter. The objective of this research was to evaluate the novel teaching concept in terms of effectiveness and to investigate its impact on learners and educators. Thus, the findings of the research contribute to a better understanding of the application of "teaching through entrepreneurship" in non-entrepreneurial contexts and provide new insights for the advancement of teaching methods from an educators perspective. As usual for the 3E Conference, Barbara Wolf's presentation sparked lively discussions, and the authors gained valuable insights and ideas for further developing their research approach.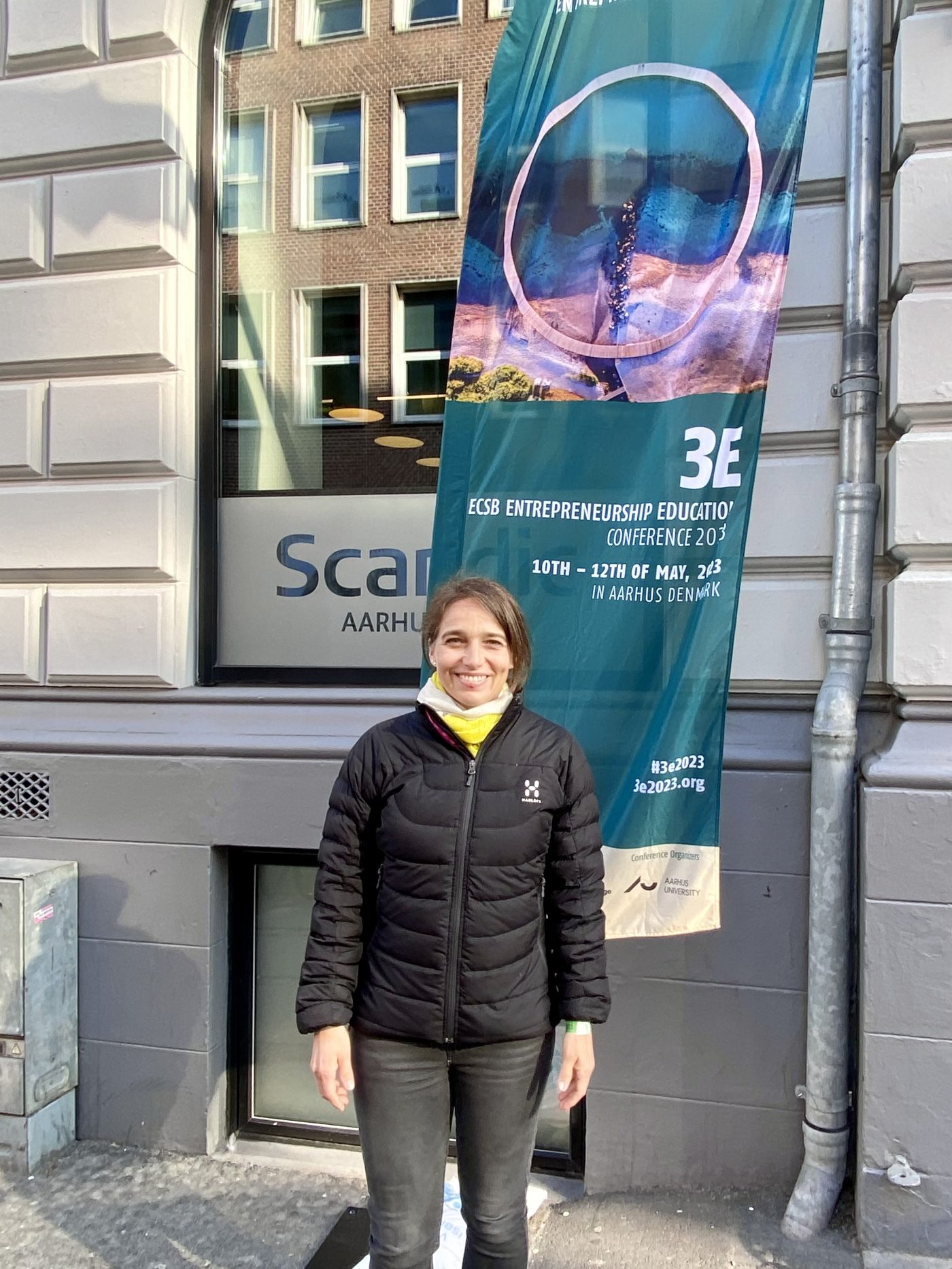 Overall, The 3E Conference provided a dynamic platform for sharing knowledge and fostering discussions on entrepreneurship education. MBS is proud to have contributed to the conference and looks forward to continued participation in future editions.