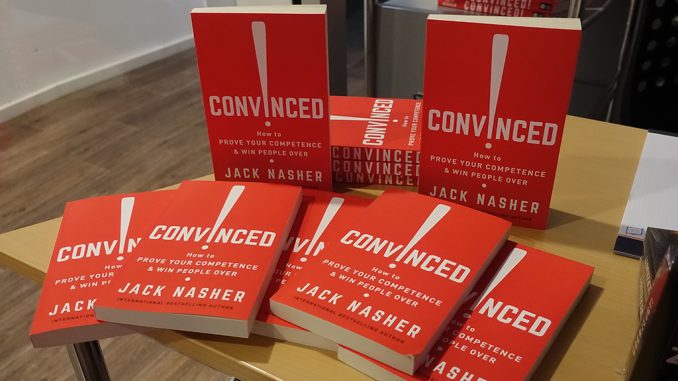 MBS Professor Jack Nasher's book "CONVINCED! How to Prove Your Competence & Win People Over" has been awarded the silver medal of the 2019 Independent Publisher Book Awards in the "Business/Career/Sales" category.
The Independent Publisher Book Awards ("IPPYs") were founded over two decades ago in order to honor independent titles. The 23rd Annual IPPY Awards ceremony will be held at the legendary Copacabana night club in New York, close to Times Square, on May 28.
Professor Nasher's book, which he presented in December, appeared in late 2018 to superb reviews, and was featured in The Wall Street Journal and on Forbes, among others. It was heavily praised by global leaders such as Bill Thomas, Global Chairman KPMG International, and Dominic Barton, former global head of McKinsey & Company.