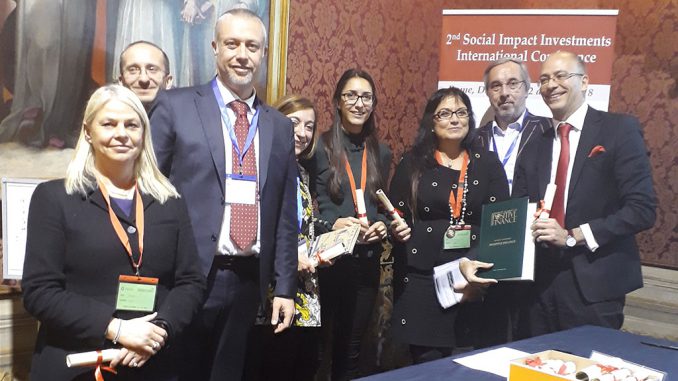 During the 2nd edition of the Social Impact Investments International Conference in Rome, Italy, Munich Business School – represented by Giulia Parola (5th from left on the picture above), Research Assistant to MBA Academic Program Director, Professor Dr. Barbara Scheck – signed in to the University Alliance for Positive Finance.
The University Alliance for Positive Finance, promoted by the Department of Management of the University of Rome "La Sapienza", is a spontaneous voluntary alliance that brings together research centers (such as MBS's "European Center for Social Finance"), professors, and scholars oriented to approach traditional finance according to sustainable and inclusive business models.
The Alliance promotes the sharing of expertise and the creation of added value for each member, believing in the network's ability to spread a positive perspective of traditional finance.
The principles of the Alliance read as follows: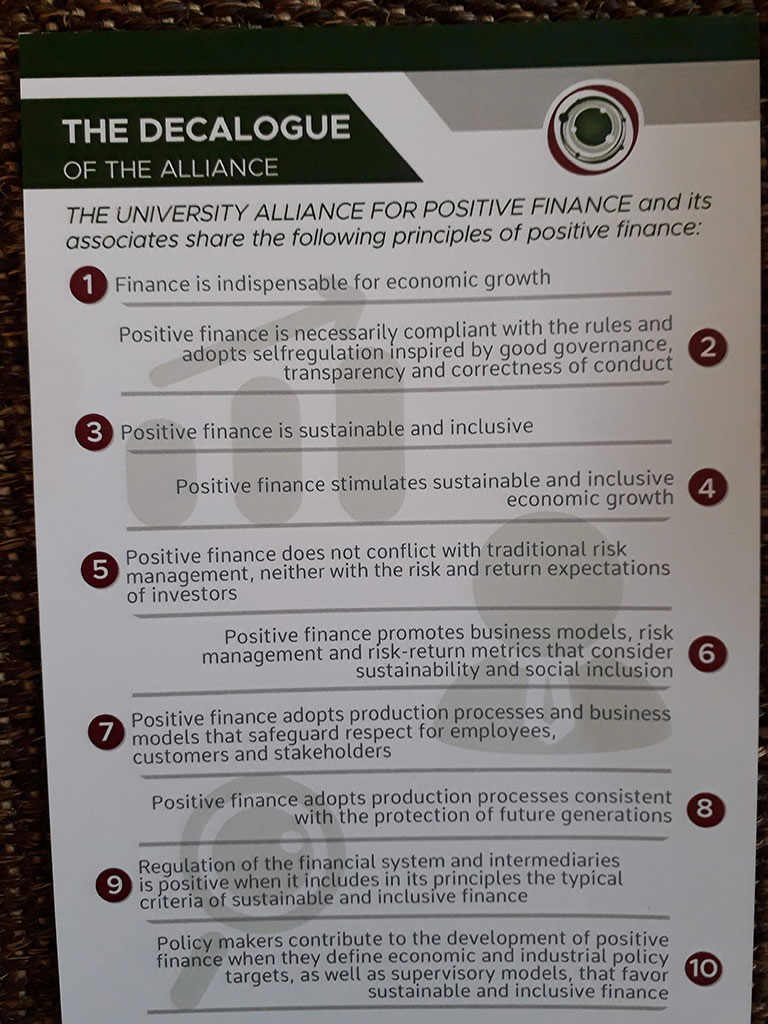 We are looking forward to the exchange with fellow colleagues on the topic of positive finance!