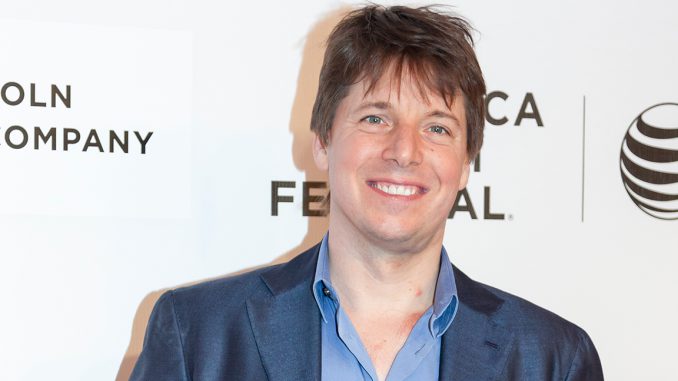 "If a man today were to take one day away from his current engagement and spend that one day learning the professional approach he would be doing himself and the firm a much greater service than he would be to produce seventy-five, a hundred, or a hundred and fifty dollars a day of income for McKinsey & Company."
Marvin Bower (1903-2003), former Managing Director of renowned Consultancy McKinsey & Company
What do you think would occur, hypothetically, if one of the world's great violinists performed incognito before a traveling rush-hour audience of 1,000-odd people?
Leonard Slatkin, director of the National Symphony Orchestra, was asked that very question by Washington Post journalist Gene Weingarten and he received the following reply [1]: "Let's assume that he is not recognized and just taken for granted as a street musician… still, I don't think that if he's really good, he's going to go unnoticed… but, okay, out of 1,000 people, my guess is there might be 35 or 40 who will recognize the quality for what it is. Maybe 75 to 100 will stop and spend some time listening."
"So, a crowd would gather?"
"Oh, yes."
"And how much will he make?"
"About $150."
"Thanks, Maestro. As it happens," continued Weingart, "this is not hypothetical. It really happened."
"How'd I do?" Slatkin asked curiously.
"We'll tell you in a minute," answered the journalist.
"Well, who was the musician?"
"Joshua Bell."
"NO!!!"
Oh yes, the experiment was conducted with none other than Joshua Bell, who in the course of his fabulous career had already been referred to as a "boy wonder", "genius", and even "God" – and he was only in his late thirties. At the age of four his parents had observed him stretching rubber bands on a drawer in order to play tunes. At 17, he had performed as a soloist at Carnegie Hall, he went on to play with the most prestigious orchestras in the world, among them the London Symphony Orchestra, and received countless prizes, such as the Mercury, the Gramophone and Echo Klassik, a Grammy and even an Oscar, well almost – Bell had played the soundtrack to the film "The Red Violin", which won an Academy Award for best Original Score. A busker though, had Joshua Bell never been up to that day in January 2007.
So one of the most celebrated violinists of his generation walks down the steps to L'Enfant Plaza Station in Washington, D.C. shortly before eight o'clock on a cold morning. He places down the violin case and takes out his fiddle, more specifically a Stradivarius, which the famous violin maker had made in his "golden era" in 1713, worth almost four million dollars. Bell lifts the bow, of course, not just any one, but one from the workshop of bow master François Tourte from the late 18th century. There he stands, this lanky, boyish man, disguised with a baseball cap. Only three days earlier, he had filled the Boston Symphony Hall to the last seat, with ticket prices starting at $ 100.
He commences – with Chaconne from Bach's Partita No. II, the epitome of violin pieces, about which the composer Johannes Brahms wrote: "If I imagined that I could have created, even conceived the piece, I am quite certain that the excess of excitement and earth-shattering experience would have driven me out of my mind." The world-renowned violinist is now on his Stradivarius playing this epochal piece of music.
What happens?
Ah, one more thing: The publishers of the Washington Post expressed greatest concern about the security situation in advance. They feared a tumultuous crowd, thought about asking the National Guard to be alert in order to get the situation under control, they pictured the use of tear gas, rubber bullets and so on – true horror scenarios. And yet, the decision was made to go through with this risky experiment.
And something is actually happening. However, only three minutes and 63 passers-by later, and "happening" is probably a little exaggerated: A middle aged man slows down his walk and seems to notice that someone is making music… eventually, a woman throws a dollar into the violin case, but she dashes on. Over the next 43 minutes seven people will be standing there for a few moments, 27 throw money into the trunk – but without pausing even for a moment. No one applauds.
There is a constant line of people, just a few yards away at a lottery stand, but no-one in the line turns even in the direction of the music. The lady at the shoe polish stand, an animated Brazilian who is also only a few feet away, is cursing at the noise. At least she doesn't call the police as she usually does. How much did he make? 32 dollars and 17 cents. Not bad for a street musician. However, the most generous listener was a lady who had recognized Bell and threw in 20 dollars with an utterly perplexed expression (not added in the total haul as she had recognized him).
There are six moments that Bell felt particularly embarrassing: The seconds immediately after the conclusion of a piece: No applause, nothing. Bell is just standing there in silence and eventually starts with the next piece. "It was a strange feeling," he later recalled, "that people were actually, ah… ignoring me. At a music hall, I'll get upset if someone coughs or if someone's cellphone goes off… "
One of the best violinists in the world plays one of the greatest masterpieces of all time on a Stradivarius and almost nothing happens. The organizers had been confident that people would recognize true greatness because genius speaks for itself.
Wrong.
Competence does not speak for itself, you can, in fact, be the best in the world and no one will notice. Some may even think you are a failure. You need to show your skills yourself and use Impression Management – PR for the individual.
[1] https://www.washingtonpost.com/lifestyle/magazine/pearls-before-breakfast-can-one-of-the-nations-great-musicians-cut-through-the-fog-of-a-dc-rush-hour-lets-find-out/2014/09/23/8a6d46da-4331-11e4-b47c-f5889e061e5f_story.html