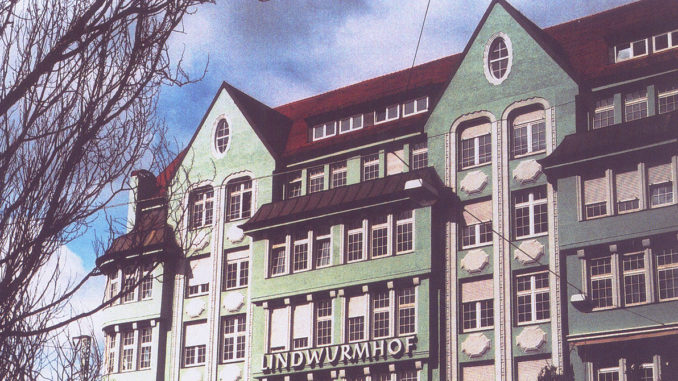 What did studying at MBS look like in the past? What has changed, but what has perhaps also remained the same? Has the MBS campus always been located in Elsenheimerstrasse and when did the university actually become Munich Business School? Answers to these and many other questions were given on April 26, 2021 at the kick-off event for the 30th anniversary celebrations 30 Years of MBS: A Walk Down Memory Lane With Alumni and Professors. Alumni Relations Manager Martina Dengler reminisced with Markus Barnikel, Prof. Dr. Wolfgang Zirus, Prof. Dr. Gabriella Maráz and Martin Meister – all MBS graduates, lecturers and/or staff members from the early days – and got to the bottom of the beginnings of the university.
Yes, he still darkly remembered his first lessons at the Europäische Betriebswirtschafts-Akademie (eba), as Munich Business School was still called back then, he even found an old calendar entry from april 1991, told MBS Professor Wolfgang Zirus, but what he had always wondered was whether it also felt like improvisation for the students at that time? Markus Barnikel, MBS alumnus of the first graduating class of 1995, admitted: "For phases it did feel like an experiment. But that wasn't too bad, because we all knew – no matter whether students or lecturers – that everything was taking place for the first time, and so we had to be correspondingly tolerant with each other."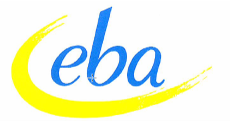 The Europäische Betriebstwirtschafts-Akademie, founded in 1991 as part of the European Business Schools International (ebsi), was located on the fifth floor of the Lindwurmhof in Lindwurmstraße – between the cult discotheque Substanz on the first floor and a dance school on the sixth floor, which often caused loud footsteps during lectures. The lecturers were a motley bunch from adult education, none of them had a doctorate let alone recognition as a professor, and the administrative body also consisted of only a handful of people. "From the stories of the first group of students, I know that the floor in the building was not even finished at the beginning," said Martin Meister, head of the MBS Admissions and Examination Office and himself a graduate from 1996, "so in many respects, we from the second cohort were already treading on prepared ground." And despite this sometimes chaotic initial phase, the vision of a career in Europe and the numerous practical projects had always spurred one on, the two alumni of the very beginning agreed. "Of course, the lack of state recognition was a concern from time to time, it was always like a carrot that seemed to be hanging in front of us," recalled Markus Barnikel, but nevertheless he made a conscious decision at that time in favor of the four-year diploma program. The European concept of studying in 7 countries, in 5 languages and with a strong practical focus had been absolutely visionary at the time, he said, and exactly what he had been looking for as a multilingual and globally minded high school graduate who wanted to advance his career quickly. "At that time, study programs that directly prepared students for the job market had something almost diabolical about them, so the eba was absolutely ahead of its time, but it paid off: even though the university was still very little known, we were popular with companies as young professionals," summarized Markus Barnikel, who worked at various well-known start-ups after graduating and founded the digital consultancy Eisbach Partners in 2015.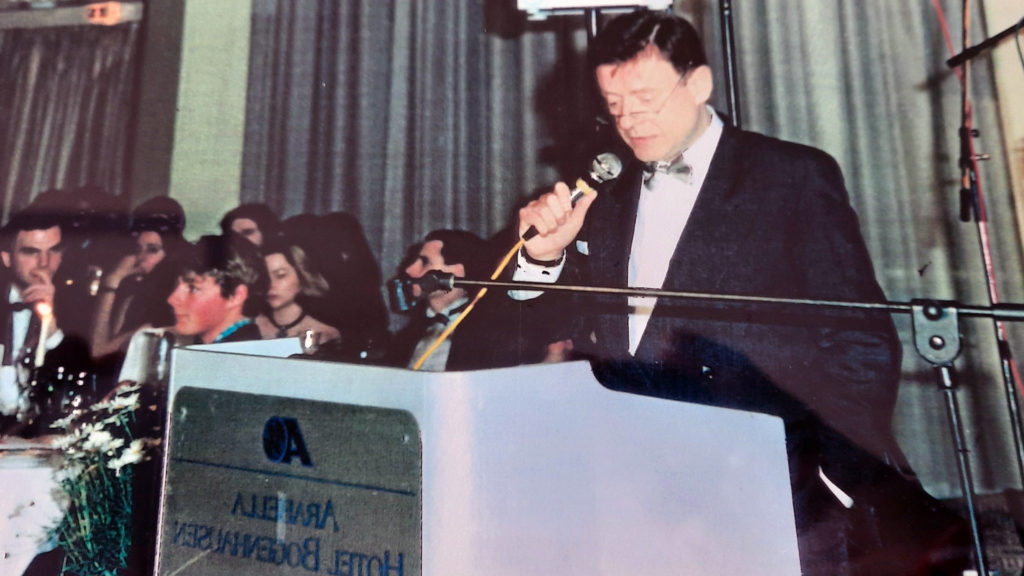 It would indeed take several more years until the aforementioned state accreditation. It became Jeans-Jacques Ferrand's main task and, after some efforts and disputes with the Bavarian State Ministry of Education and Culture, Science and the Arts – for example, about how the ratio between purely practical and academically experienced lecturers should be or whether the university management should actually consist of only one person – was finally granted in 1999. What prompted him at that time to take up the post of director and build up the university in Munich? "Quite simply, I have always built up structures and have always been more the builder than the developer. I couldn't do what Stefan Baldi is doing successfully now," replied Jean-Jacques Ferrand, who joined the discussion round in person from Paris after about an hour as a surprise guest.