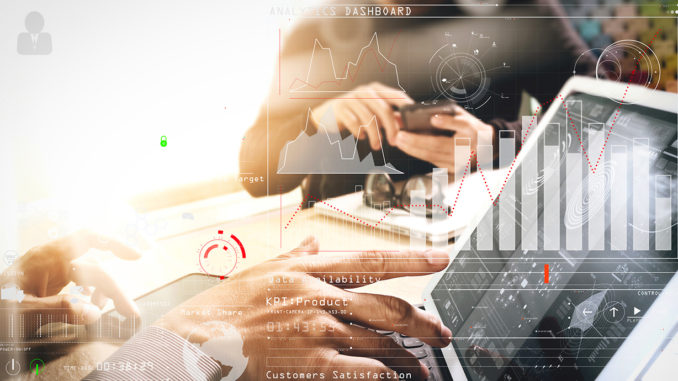 In this year's spring term, MBS students had the opportunity to deepen their knowledge of online marketing in two virtual workshops with the Google Zukunftswerkstatt. In the two 90-minute sessions, trainer Anne Schubert delved deeper into the topics of search engine optimization (SEO) and Google Analytics, actively engaging the students and tailoring the training to their level of knowledge.
---
Workshop 1: How can I ensure my website is search engine optimized?
The first topic, search engine optimization, was no stranger to most of the 150 students attending the workshop. Many of them had already dealt with the topic in the course of study projects, internships or building their own websites. First of all, Anne Schubert discussed the relevance of search engines and presented some striking figures. For example, 7.4 million search queries are submitted every day; 9 out of every 10 users regularly make local search queries, and search queries contribute to purchase decisions for 68% of people. Schubert then outlined the three most common types of search queries and used a real-life example to show the students how the details of a search query influence the results. She explained how a search engine works, emphasizing that there are hundreds of factors that affect a website's ability to rank on the first page of search results. Nowadays, SEO and SEA (search engine advertising) are essential to achieve high visibility. Schubert, who has many years' experience in online marketing and provided numerous practical examples from her time working at Expedia, taught the students crucial methods and tools to identify suitable keywords for a website and then, in the final part of the session, outlined the 12 golden rules of SEO. She presented useful, practical tips and tricks that should be considered when building a search engine optimized website – from providing relevant content and a suitable structure to optimizing images, title and meta tags, using HTTPS encryption, and performing regular analysis.
Workshop 2: Collecting and evaluating data with Google Analytics
In the second workshop, which focused on Google Analytics, Anne Schubert started by working with the students to gather reasons why digital analytics – i.e. measuring, collecting, and analyzing data – is important. These include getting to know website users and their behavior, measuring the efficiency of marketing campaigns, and the ability to optimize products and customer journeys, to name but a few. Schubert explained that a customer journey is made up of many different touchpoints and that it is often difficult to identify the decisive factors involved in achieving a 'conversion', that is, attaining a measurable goal. She also outlined the various attribution models that marketers can use to get a better idea of the value of individual contact points and make this information usable in future marketing investments. After delivering the theoretical input, the Google Zukunftswerkstatt trainer moved onto practical matters, using the free Google Merchandise account to provide insights into Google Analytics, the world's leading web analytics tool. Schubert outlined the structure of the account and how the tool works before also highlighting a few of the changes involved in Google Analytics 4, the tool's next generation. Following a brief digression to discuss data protection and Google Analytics, the final part of the workshop focused on questions from the students, such as how data storage will change in future.
The collaboration between MBS and Google Digital Workshop, which provides fundamental knowledge of Google services for living and working in the digital world, has been running for several terms. This year, the online workshops were opened up to all interested MBS students and were organized outside of individual programs by Prof. Anne Tryba, Academic Director of the master's programm Innovation and Entrepreneurship. We are grateful for the fascinating insights to date and look forward to further workshops in future!