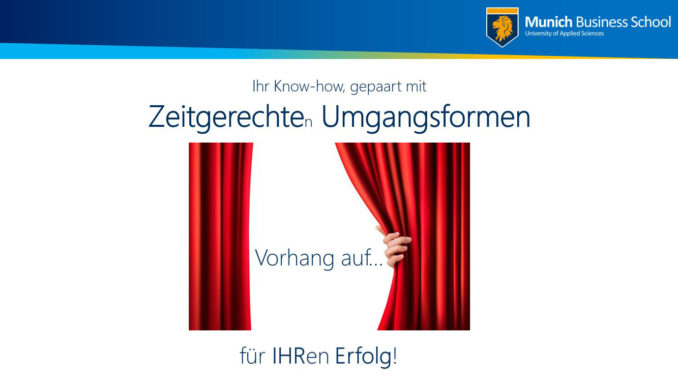 Reacting to the change processes in the world of work, which pose new challenges for professionals and managers and require new skills from young professionals, Munich Business School developed a new bachelor's curriculum, which has been in implementation since September this year. In addition to new modules on the subject of digitalization and sharpening the value of responsibility in both the business and private contexts, the content of the Soft Skills & Personal Development module, covering the first three semesters, was also optimized. At the beginning of November, the seminar on business etiquette was held for the first time. The aim of the seminar is to prepare students for the appropriate style and contemporary manners in an increasingly international and converging working world.
In a day workshop with communication and personality trainer Petra Lienhop, the bachelor's students learned that pleasant manners have a lot to do with emotionality and appreciation, how important body language is and how positively decisive it can be to deal with current table manners. They also discussed the effect of first impressions and the art of skilfully putting others in the limelight and introducing oneself. The professional role as guest and host was also addressed.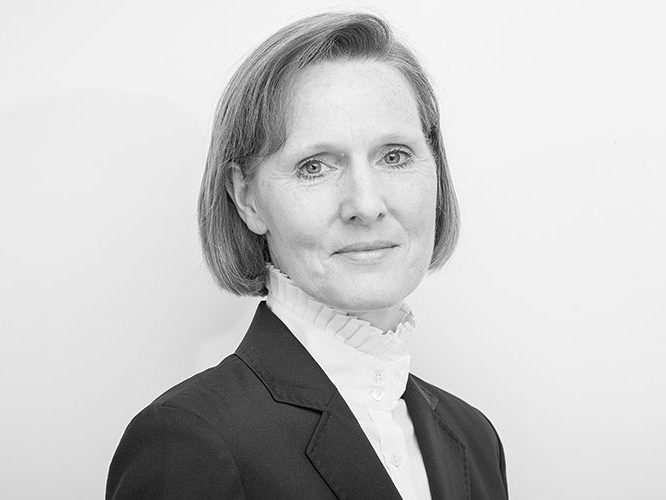 Petra Lienhop is an expert in rhetoric and body language. As a coach, she supports C-level and executive managers in increasing their personality performance and impact. She also gives keynote speeches on these topics. For Petra Lienhop, business etiquette – or dealing with people, as she prefers to call it due to the lack of fixed rules – is by no means a dusty relic of bygone times, but is still relevant: "Especially in a time like today, when the trinity of globalization, digitalization and generational change plays an important role, the topic of appreciative interaction with one another is of crucial importance. I am not – and by the way, Adolph Knigge was not either at that time – in any way concerned with rigid rules of etiquette. It is about tact, politeness, values, ethics and morals. One thing in particular is important: empathy. It is infinitely more important to be able to empathize with other people and situations and to behave appropriately in a given situation than to have learned rules and to follow them. A person can master the most perfect table manners and at the same time be a human imposition for others. Short speech, long sense, it does well, an appropriate behavior."
Even if the workshop was realized as a digital class due to the corona pandemic, Petra Lienhop was able to prove with her authentic manner that digital by no means means boring and soporific. Again and again she got up from her desk to demonstrate postures, gave the participants helpful tips such as the "threshold trick" and motivated them with questions and exercises for interaction. The students followed the workshop attentively and contributed their own experiences, observations, questions and assessments.
Professor Dr. Patricia Kraft, academic director of the bachelor's program International Business and vice dean for learning and teaching, is pleased about the successful start: "I am happy that another component of our new bachelor's curriculum has been but into practice and that we were able to win Petra Lienhop as an extremely experienced lecturer. To see that it was well received by our students and that they were able to take away a lot from the workshop, I'm all the more pleased. "