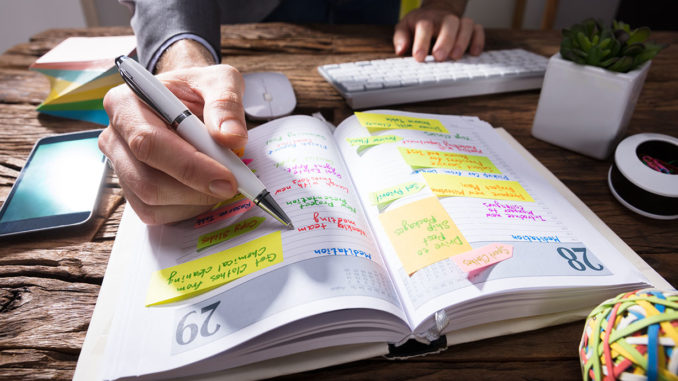 "I don't want to become as good as I once was. I want to become better." – Tiger Woods
We all know from sport and exercise that continuous training is essential to reach a good standard, maintain it, and progress. Depending on the sport, you might practice your passing, your throwing technique, your coordination, your breathing, your arm strokes, your swing, or various other aspects.
Research focused on sport and other fields has shown that it takes around 10,000 hours of continuing training and practice to improve and develop expertise in something. This means lots of hours on the pitch, in sports halls, at practice facilities and using training equipment. And, in the context of sport, this can often be enjoyable. But what about in your professional life?
Do you and your colleagues keep up to date with the latest developments in your field?
Have you planned time windows for learning into your work routine so you can prepare for what tomorrow will bring?
Does continuing professional development have a fixed place in your list of priorities?
In short: Is lifelong learning part of your daily routine?
The world around us is constantly changing. This change is also accelerating all the time, driven by digitalization and a host of other forces. What's en vogue today will soon be yesterday's news. Knowledge has an increasingly short half-life. Looking back 50 years, people could apply what they learned at university and in school for much of their daily working lives. Today, we need to develop continuously, understand new technologies and implement new business models. Lifelong learning is a reality for each and every one of us, from entrepreneurs to managers to the wider workforce.
So, how can you integrate lifelong learning in your work routine?
We've developed an approach and a few simple tips to help you. Our approach is based on the research of Amy Edmondson and colleagues who have examined how companies can create a culture of learning. It comprises three central aspects.
1. Create an environment that supports learning by showing appreciation for different ideas, making sure nobody is afraid to put forward new ideas, and learning from experience.
How could you implement this in practice?
Schedule in 15 minutes for reflection each week. Reflection is one of the most important routines you can establish, as it enables you to learn from experience and create something new. The practice of reflection is deeply ingrained among elite athletes. Tiger Woods aptly summarized what it involves: "At the end of every tournament, to review every stroke and every hole, seeing what I can learn from the experience."
Many people find that Friday afternoon is a good time in their work schedule to reflect. You might ask yourself:
What challenges have I faced this week?
How did I handle those challenges?
What was good, and what wasn't so good?
How could I have acted differently?
What have I learned from this?
2. Define tangible learning processes. Learning often doesn't work if it's regarded as an optional add-on. The best thing you can do is approach it just as you would any other project at work or in the same way as an exercise plan.
Make a learning plan for the next six months:
Set yourself a goal: What do you want/need to learn? Are there any new technologies that are essential to your work? Would it help if you understood AI or blockchain technologies?
Put together a project plan to help you reach your learning goal. Set milestones for yourself and plan specific measures, such as attending a training session. You might also try to find a mentor or take part in an online course.
We recommend networking with like-minded people so you can support each other through the learning process. This is just the same as exercise, where running with a buddy is more fun than jogging alone.