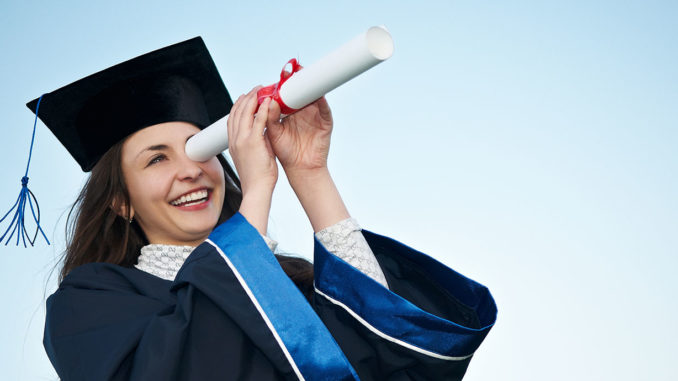 Business administration (Betriebswirtschaftslehre, commonly known by the abbreviation BWL) is the most popular course of study in Germany. But what career prospects await graduates with a business degree? In this article, we set out everything you need to know about popular and typical jobs in business!
---
Business is a classic, evergreen subject. However, there is still a preconception that business programs only attract high numbers of students because a degree in business allows graduates to do "anything" and earn plenty of money. So, is there anything to it? We've looked into it and can provide an overview of the jobs and salaries business graduates can expect.
Wide-ranging career opportunities
Business graduates have an array of jobs to choose from. Before we look at the most popular professions in more detail, we'd like to tackle a question that young people often grapple with before university and plays a decisive rule in choosing to study business:
Is there demand for business graduates?
The good news, put simply, is that the answer is: yes! Generally speaking, roles in business offer good future prospects. Ultimately, almost all companies rely on expertise in business and entrepreneurial matters in order to survive and achieve success. As a result, there are various business administration-related roles on the jobs market, in various sectors and in companies of all sizes. The BAP Job Navigator, a study of employment trends, estimated that business-related roles accounted for almost 6% of all vacancies (95,176 advertised vacancies) in Germany in February 2022. Business graduates are therefore second-most sought-after on the jobs market, with engineering graduates in first place. There is also considerably higher demand for business graduates than economics graduates.
It's important to remember, however, that the fact a business degree offers good career prospects is far from a secret. In fact, it's one of the reasons more and more students are enrolling on business programs every year. As a result, the competition is fierce. With this in mind, it's vital to gain practical experience as early as possible and develop a specialism. You could do this by choosing a specific concentration in your bachelor's studies or completing a specialist master's program.
Did you know?
At Munich Business School, our International Business bachelor's program and International Business master's program enable students to choose two concentrations, thereby tailoring their studies to their personal interests and career aspirations. By contrast, our specialist master's programs in International Marketing and Brand Management, Innovation and Entrepreneurship and Sports Business and Communication are targeted at students who have already decided to deepen their expertise in marketing, innovation or sports business through a master's degree.
Popular and sought-after jobs in business
It's clear that business graduates can move into far more than just one type of job. Let's take a look at some of the most popular and sought-after positions in business, divided into different areas of responsibility. Remember, this list is by no means exhaustive! In addition to the roles listed below, there are hundreds of other career opportunities awaiting business graduates.
Jobs for business graduates in finance, accounting and controlling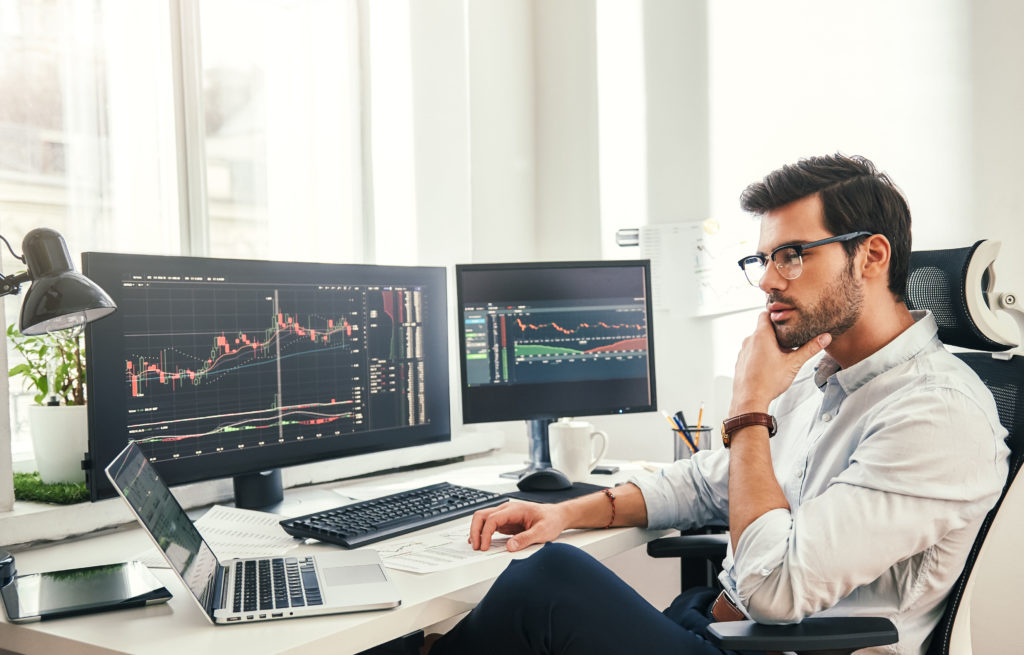 There are numerous jobs on offer in this area. If you're interested in a position in this field, an affinity for figures and numbers is a must, as is the ability to think analytically.

Classic jobs for business graduates in this field include:
Controller: This role involves controlling a company's finances and working closely with management. The company's financial figures will be key tools in your daily work. You will perform analyses and provide forecasts, thereby laying the foundations for financial decisions and making a crucial contribution to the company's future success.
Auditor: As an auditor, you will advise companies on issues related to tax law and other business matters. You will also ensure that companies follow proper accounting and bookkeeping processes, including by inspecting annual accounts and balance sheets. The role of an auditor is closely linked to the role of an accountant, and is often the next career step. Both professions involve compulsory training, exams and certifications.
Fund manager/Portfolio manager: In this job, you will help companies to identify and secure financial solutions suited to their requirements by examining investment and insurance options and assembling suitable portfolios. This will require you to keep a constant eye on events and developments in financial markets and conduct risk analyses. Your duties will also include trading securities and conducting transactions.
If you are interested in a career in finance, accounting or controlling, the International Business bachelor's program with a concentration in International Financial Management could be the right choice for you. You should also consider our International Business master's program with a concentration in International Finance.
Jobs in marketing and sales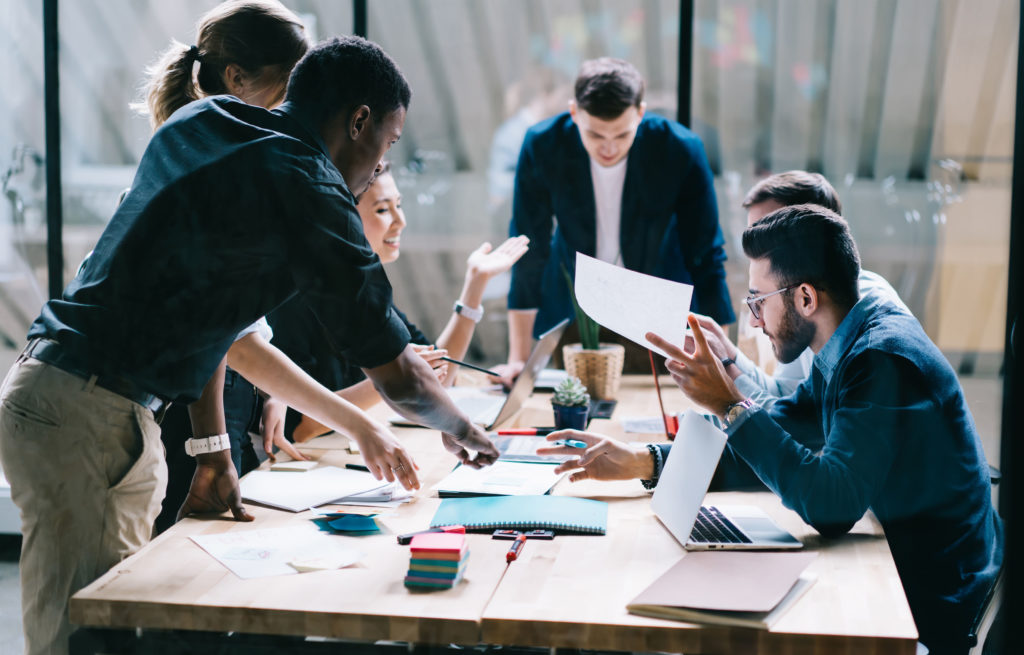 If you're interested in media, communication and consumer research, you'll find that there are numerous exciting career opportunities for creatively minded business graduates in marketing and sales.

Typical jobs for business graduates in this field include:
Key account manager: You'll be tasked with looking after a company's most important customers (known as "key accounts") with the aim of turning this customer focus into increased sales. The challenge lies in aligning the customer's interests with your own company's requirements. In addition to advising customers and concluding contracts, you will also be responsible for acquiring new customers and developing marketing strategies. The tasks involved are similar to that of a conventional sales manager – but with greater responsibility for securing sales and turnover.
Marketing manager/Marketing consultant: Your top priority will be enhancing and maintaining your company's public image. This includes conducting market analyses, developing a specific marketing strategy and implementing marketing and advertising measures (both online and offline) to secure and expand your company's competitive position. Your duties also include controlling the measures you implement. As a marketing consultant, you won't work for the companies you serve directly; instead, you'll be part of a consultancy or advertising agency, acting on behalf of different customers as a sort of external marketing manager.
Product manager/Brand manager: Your role will be to achieve sales of your company's products and services, and secure its position on national and international markets. You will also produce market and competitor analyses, draw up pricing, product and assortment concepts, and take responsibility for launching new products. Your work will be characterized by close cooperation with other specialist areas, such as research and development or production.
If you are interested in a career in marketing or sales, the International Business bachelor's program with a concentration in International Marketing and Sales could be the right course for you. You should also consider our International Business master's program with a concentration in International Marketing. If, after completing your bachelor's studies, you have discovered you have a burning passion for marketing and see your future in this field but still want to further your expertise in brand management, we recommend our specialized International Marketing and Brand Management master's program.
Jobs for business graduates in organizational roles and project management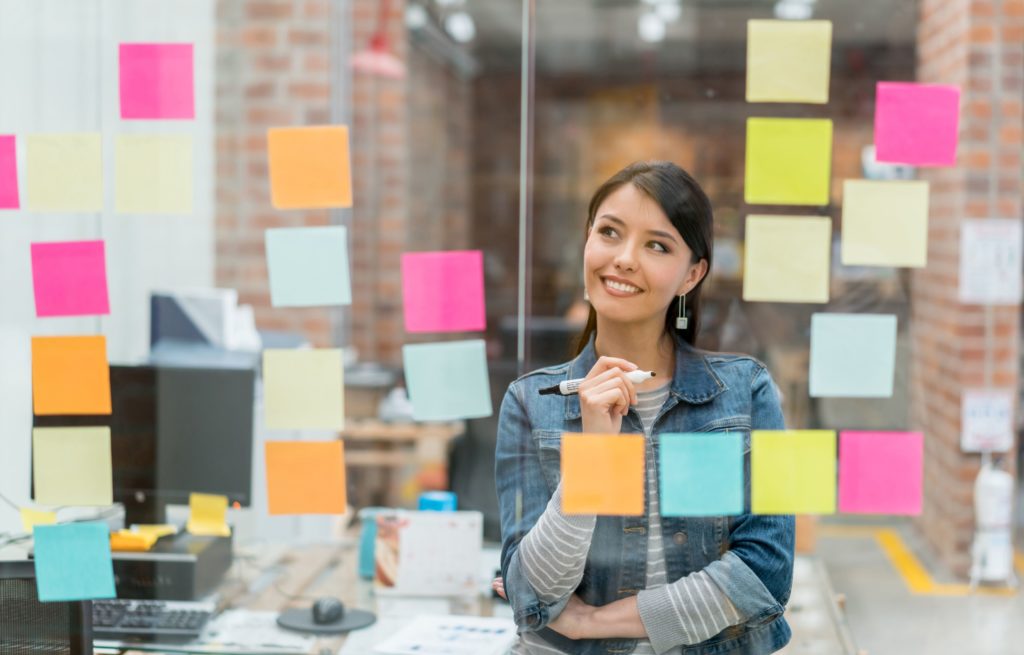 You will also find numerous vacancies open to you in this field. If you aspire to a career in an organizational role or project management, having an interest in innovation, the ability to look at the big picture, and leadership skills are all advantageous.

Typical jobs for business graduates in this field include:
Business development manager: In this role, you will be tasked with analyzing future possibilities. You will keep a constant eye on market developments and monitor changes to determine recommendations for action. By doing so, you will ensure that your company moves with the times, responds adequately to changing circumstances such as digitalization and globalization, and enjoys lasting market success. However, whether you accept a permanent position in a specific company or serve multiple clients as an external business advisor is up to you.
Supply chain manager: As a supply chain manager, you'll be working at the interface of IT and logistics. As the name suggests, you'll monitor the entire supply chain and ensure that goods and services are provided at the right time, at appropriate prices, in the right quantity, and with the defined quality, fully in line with customers' needs and expectations. Optimizing logistics process is a key priority in the context of Industry 4.0 and internal procedures.
Project manager: You will be responsible for the operational planning, implementation, control and completion of projects. Although the nature of these projects can vary significantly depending on which sector you work in, the main responsibilities in this role remain the same. They include drawing up a strategic plan, managing internal project staff, producing project progress reports, communicating with external stakeholders, responding with agility to problems and risks, and maintaining an overview of the project budget and schedule.
As you can see, the range of jobs in this field is extensive and diverse. As a result, there is more than one way to get there. You might consider the following programs and concentrations at MBS:
- International Business bachelor's program with International Procurement, Production and Logistics and/or International Governance and Business Development as your concentration.
- International Business master's program with the Corporate Strategy & Innovation concentration
- Innovation and Entrepreneurship master's program
Jobs in HR management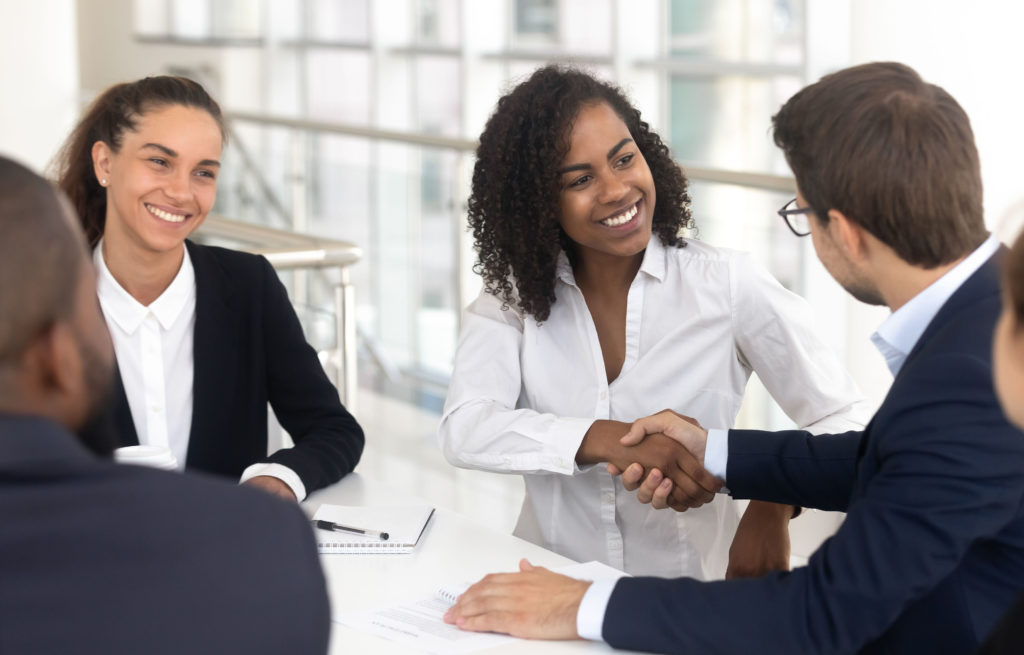 Human resources is a classic field of work for business graduates. If you're interested in people and psychology and at the same time want to work closely with the management of the company, HR could be the right choice for you.

Typical jobs for business graduates in this field include:
HR specialist/Recruiter: You'll take care of all HR-related issues in a company. This includes advertising vacancies, overseeing the recruitment process, onboarding and training employees, developing recruitment strategies, managing personnel files, and coordinating termination processes.
HR consultant/Headhunter: In this role, you'll work on behalf of companies to find professionals suited to their needs, especially when those companies don't have an in-house HR department. You will advise these companies, draw up requirements profiles, and then actively search databases, portals and career-focused social networks (e.g. LinkedIn) to find suitable candidates and hold initial discussions with them.
Employer branding/Recruitment marketing manager: Employer branding is all about helping a company to build and maintain an attractive image to catch the attention of as many applicants as possible while also retaining existing employees. You'll develop appropriate strategies, concepts and measures to achieve this. Your duties might involve negotiating employee benefits, representing the company at trade fairs and maintaining a presence on social media.
If you are interested in HR management, the International Business bachelor's program with a concentration in International Human Resources Management and Leadership at Munich Business School could be a fulfilling course of study for you.
In our next blog articles, we set out everything you need to know about what salaries business graduates can expect to secure and give you a better insight into classic business administration jobs such as controller or supply chain manager. Make sure to check it out!