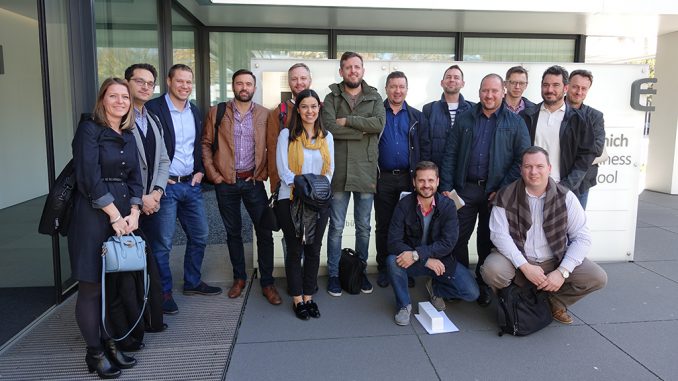 Once again, the MBA students of Corvinus MBA Center spent their International Week at Munich Business School – just like vice versa, the MBA International Management students of MBS have their International Week at Corvinus University in Budapest.
The Hungarian students, led by Viktória Horváth, Assistant Lecturer at Corvinus Business School, enjoyed a diversified program during their visit, ranging from lectures such as "Networking in Germany and everywhere" held by MBS Professor Dr. José Alcaraz, and "Negotiating with Germans" held by Istvan Vasas, MBA General Managemant alumnus of MBS and a Hungarian countryman himself. In addition, the schedule comprised company visits to ALDI SÜD and BMW (including a visit of BMW Welt), a sightseeing tour, and other events such as a beertasting at Munich-based brewery Giesinger Bräu.
We hope you had a great time in Munich and at MBS, always a pleasure to host you!