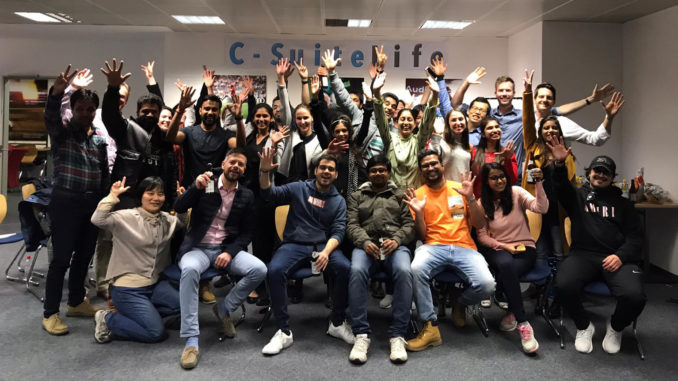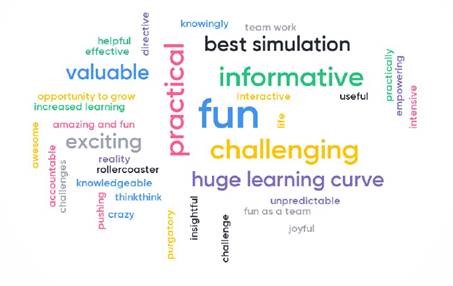 On March 9, 2020, 17 students from eight countries began their MBA in General Management at Munich Business School. The MBA program at MBS starts with an Intensive Week where students get to know each other better and deal with a whole range of issues that managers of today's business world face.
In a business simulation game on " Accounting for Management Decisions", students had the unique opportunity to work with two professors from Hong Kong and Australia, taking business decisions and competing against each other to find out who is running the best company. As the mentimeter shows, the new students not only enjoyed the task, but also took away important learning achievements.
The MBA General Management at Munich Business School addresses future international executives from various fields. The MBA curriculum is based on three pillars: The Flagship Courses on Responsible Leadership, Innovation & Entrepreneurship and Global Management as well as the Expert Business Knowledge and Executive Skills courses teach students broad business management knowledge as well as leadership skills and also enable them to build a strong professional network. The curriculum of the MBA General Management is designed on the one hand to deepen existing knowledge, but on the other hand it also challenges students to discover still unknown fields of study and take on new perspectives. In accordance with its holistic approach, Munich Business School's MBA program not only aims to impart specialist knowledge, but also to support MBA students in their personal development. Students develop a personal development plan in the first semester, which they work on during their studies with experienced business coaches. In addition to the Intensive Week, two further special weeks – the Start-up and the International Week – round off the program.
The MBA General Management at MBS is a highly flexible program and can be completed either full-time or part-time. Even though the full-time and part-time students are different groups, some courses will be attended together. This provides students with the opportunity to study in an even more diverse environment and to expand their business and career network even further.
Curious? Then please find here further information about the curriculum and application modalities of the MBA General Management at Munich Business School. Next start of studies is in September 2020.