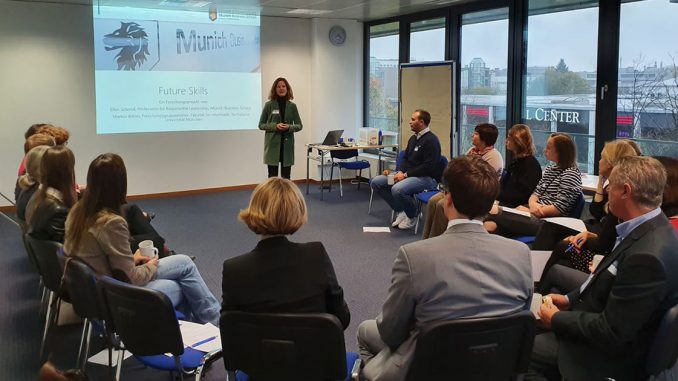 Last week, the Business Breakfast «Future Work Skills» took place at MBS, featuring speaker MBS Prof. Dr. Ellen Schmid, who shared her research finding reg. «Future Skills« in front of a group of business representatives. They shared how they are currently preparing their organisations to meet future needs. In addition, they also actively discussed possible next steps in their organisations.
The event ended with lively conversations between the participants.
A big thank you to Ellen Schmid for the interesting and inspiring presentation in the morning.
The format will continue next year and we will share further information soon.