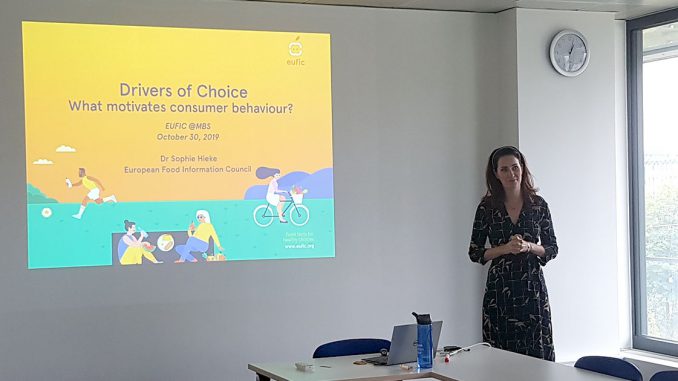 In a Brown Bag seminar held on Wednesday this week, Dr. Sophie Hieke, Professor for Marketing and Communication and the Academic Director for the Master International Marketing and Brand Management (IMBM) at MBS, took the stage to present one of the most recent research projects she has conducted as Head of Consumer Science at the European Food Information Council (EUFIC), titled »Drivers of Choice – What motivates consumer behaviour?«.
In collaboration with Professor Grunert and Dr Zusanna Pieniak, a behavioural study has been conducted using the laddering technique (i.e. semi structured in-depth interviews) to find out what drives food choice and purchase across different European countries. A summary of the main findings can be found here.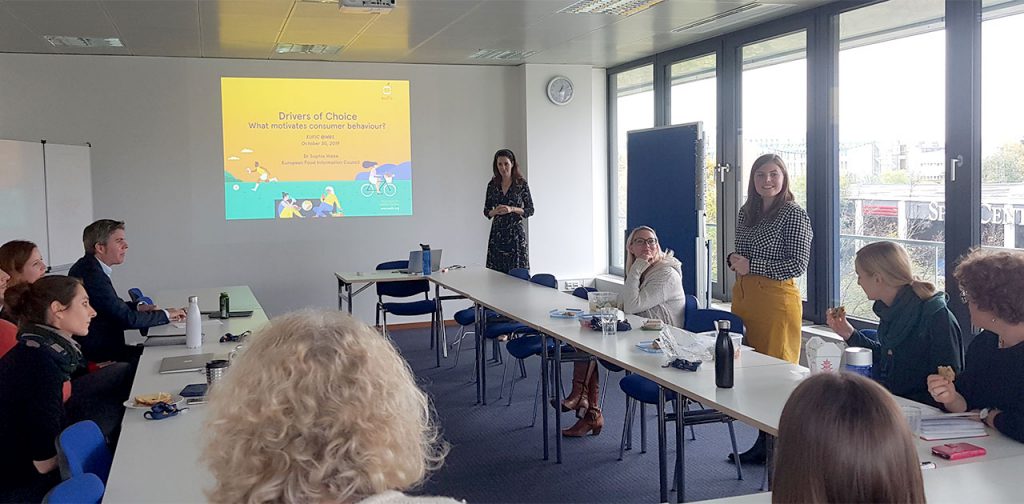 Brown Bag Seminars are quick and informative overviews about a specific field, held during lunchtime. They're a great format that combines eating with listening to a (new) colleague speaking about his/her work. We are looking forward to the next brown bag with Prof. Dr. Ellen Schmid: »Me myself and I: self- interested leadership and Narcissists in leadership positions« on November 19, 2019, 12:30 am.
Many thanks to Professor Dr. Hieke for sharing her behavioural insights on food choice!