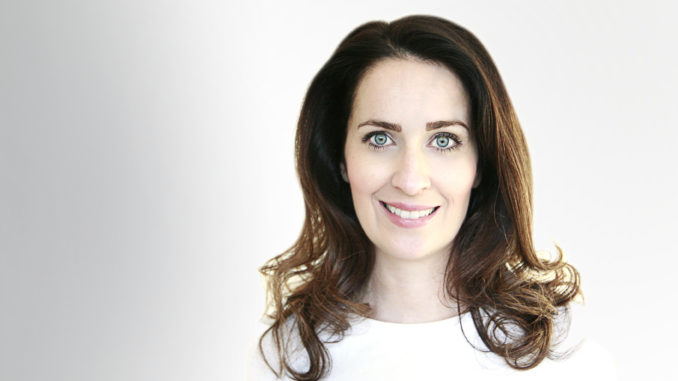 In this interview series, we introduce MBS lecturers on a regular basis, give an insight into their research projects and explain how corporate practice and students benefit from these. Today it's the turn of Prof. Dr. Sophie Hieke, marketing expert and Academic Director of the International Marketing and Brand Management master's program.
---
MBS Insights: Dear Ms. Hieke, recently the special issue Food and Public Health: Food Supply, Marketing and Consumers of the International Journal of Environmental Research and Public Health was published, in which you played a major role as co-editor: Congratulations! Can you give us a more detailed insight into the topics of your current research?
Prof. Dr. Sophie Hieke: With my team in Brussels, at the European Food Information Council (EUFIC), we focus on research into healthier and more sustainable diets. For the main part, we are trying to figure out how we can positively influence consumers' decision-making behavior. More plant protein, less animal protein, for example. Food waste is also a big issue for us: what can we do to ensure that less food is thrown away? Our latest project is funded by the European Commission, at a total of 11 million euros (PLAN'EAT, grant number 101061023), and allows us to work with 23 other European project partners on the transition towards a healthier and more sustainable food system.
MBS Insights: In your opinion, which aspects of your research are particularly interesting for students and how do you incorporate this into your teaching?
Prof. Dr. Sophie Hieke: I like my field of research because it is more applied than theoretical. We all (have to) eat, every day, and both health and sustainability are important concepts for all of us – whether it is our own health or that of the planet. Essentially, our food choices have a direct and an indirect impact on all of our lives. Generally, I'm incredibly fascinated by human behavior and why we do what we do. And I certainly include that in my classes, for example in Psychology of Marketing, where we look at various behavioral effects and how they influence us in our daily life.
MBS Insights: And how does practice benefit from your research?
Prof. Dr. Sophie Hieke: Among other things, my research helps to develop new products, for example meat alternatives. My team and I help to better understand consumers and their decision-making behavior, their wishes and preferences, but also their cognitive biases, and then implement appropriate solutions in the market. Another area of application are the so-called nudges, i.e. changes in the choice architecture, the situation in which we make a choice. An example of this could be the canteen at a company: depending on how and where you position, describe and promote certain foods, you can nudge employees towards healthier behaviors without dictating or prohibiting anything. We just submitted an application to the Federal Ministry of Agriculture and Food to conduct this type of research in hospital cafeterias. Fingers crossed that they assign us the grant!