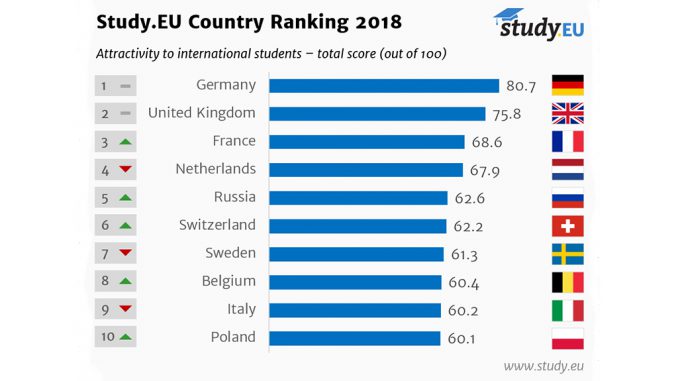 According to the Study.EU Country Ranking 2018, Germany is the most attractive European country for international students. For the ranking, the organizers rated 30 European countries based on the quality of education offered, the living costs and tuition fees, as well as the life and career perspectives for international graduates.
Out of 100, Germany achieved a total score of 80.7, relegating the UK (75.8) and France (68.6) to the 2nd and 3rd place, respectively.
The full ranking is available here.