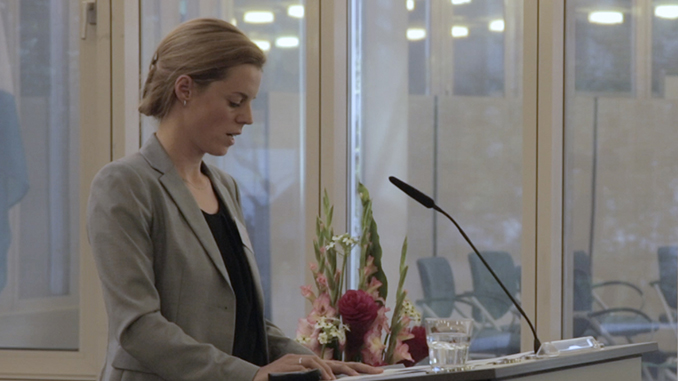 Prof Dr. Barbara Scheck, MBS lecturer and social entrepreneurship expert, held the keynote at the "Social Innovation" plenary session organized by the Bavarian State Ministry of Labor, Social, Family and Integration Affairs (Bayerisches Staatsministerium für Arbeit und Soziales, Familie und Integration).
The event featured a panel discussion with representatives of social businesses, the Social Entrepreneurship Akademie, and Bavarian politics such as the Minister for Social Affairs, Emilia Müller.
Please find some additional coverage of the event here (German only).