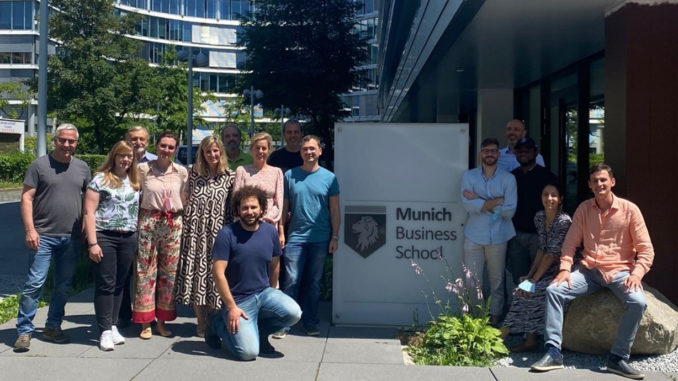 From June 29-30, 2022, Munich Business School welcomed the partners of the Young Entrepreneurs Succeed (YES!) research project to the university for an internal project workshop to facilitate discussions, learnings, and updates.
---
The two-day workshop began with a welcome by MBS Dean Prof. Dr. Stefan Baldi, followed by an introduction of the old and new project members by Prof. Dr. Barbara Scheck, who moderated the workshop. Representatives of all project partners (Microfinanza, Agricultural University of Athens, ANKA, Autoocupació, KIZ, Youth Business International and Youth Business Poland) had made their way to Munich from Greece, Italy, Poland, Spain, the United Kingdom and Germany.
The first workshop day was dedicated to update on project management, data collection activities using the SkillLab software, and impact assessment with a focus on discussion of the latest interim reports and a proposal for qualitative data collection. After a two-hour knowledge transfer conducted by the representatives of Youth Business International and KIZ, the day ended with a Bavarian dinner in a restaurant in the center of Munich.
The second workshop day began with a report on the communication activities during the project. Afterwards, all implementing partners gave insight into the implementation of the measures in Greece, Poland, Italy and Spain. The afternoon was then dedicated to knowledge sharing: Guillem Aris from Autoocupació presented the Better Entrepreneurship Policy Tool. The workshop ended by all participants sharing their thoughts, reflections and feedback, while the lead partners gave the closing remarks.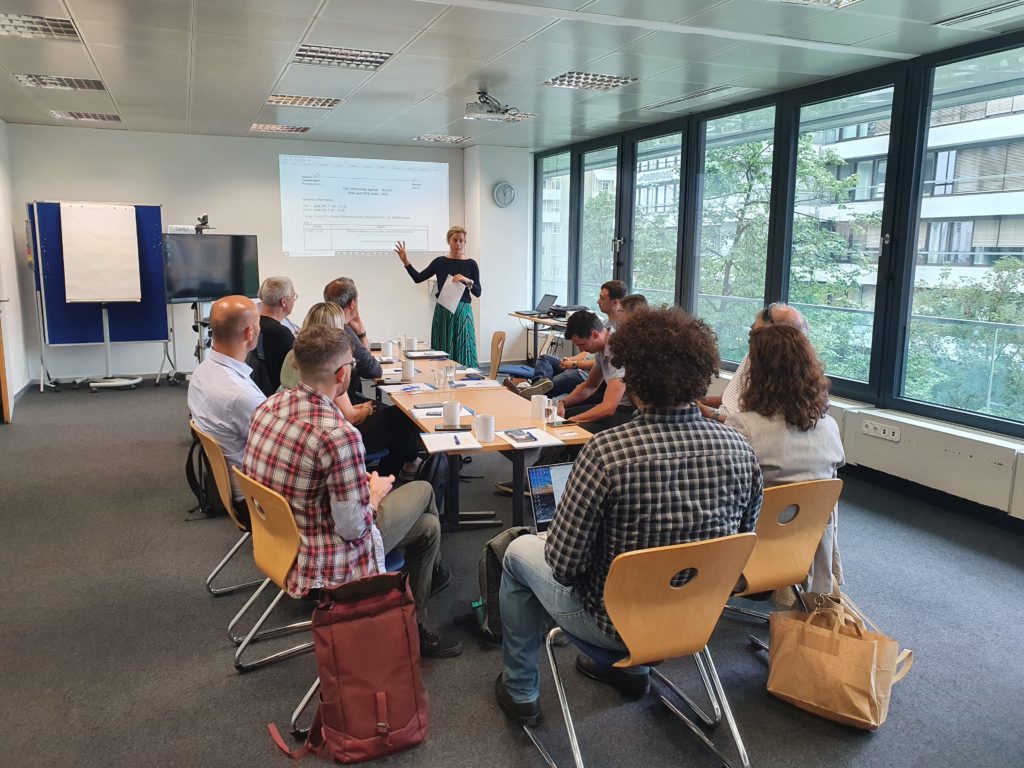 About Young Entrepreneurs Succeed (YES!)
The Young Entrepreneurs Succeed (YES!) research project aims to activate unemployed youth to access the labor market and promote entrepreneurship through various support measures such as mentoring. Iceland, Liechtenstein and Norway are funding the project with 2.3 million euros from the EEA and Norway Grants Fund for Youth Employment under the EEA Agreement. Prof. Dr. Barbara Scheck and research associate Adewale Olowode represent Munich Business School as official partner of the project.