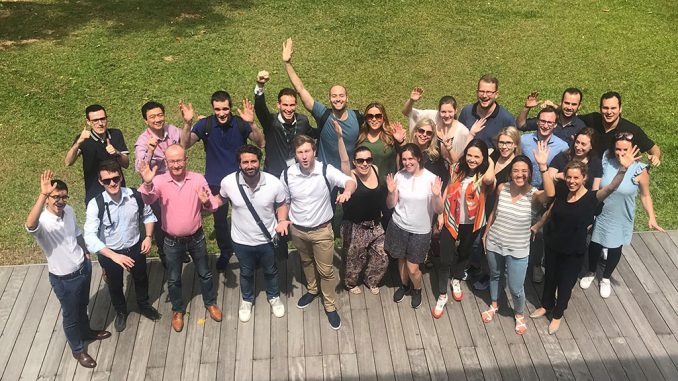 The students of the MBA General Management program of Munich Business School, together with MBA Program Director Prof. Dr. Barbara Scheck, are currently spending their International Week in Singapore, one of the hottest business hubs worldwide.
Hosted by MBS partner institution Singapore Management University (SMU), a leading university on the global scale, the students have already enjoyed inspiring lectures held by the SMU faculty on "Emerging Asia: Macro-Economic Lessons from US, Euro Zone & Japan", "Singapore: Growth, Real Wages & Equity", and many more topics related to doing business in Asia.
In addition, the students did company visits to the BASF Learning Campus (big thanks to MBS alumnus Bernhard Lieder, Regional Marketing Manager Appliances, Asia-Pacific at BASF, for the tour!) and the DHL Learning Center.
Many thanks to SMU for hosting our students, and for the support in organizing the MBA International Week!
© BASF Learning Campus photo: BASF/Eve Tan