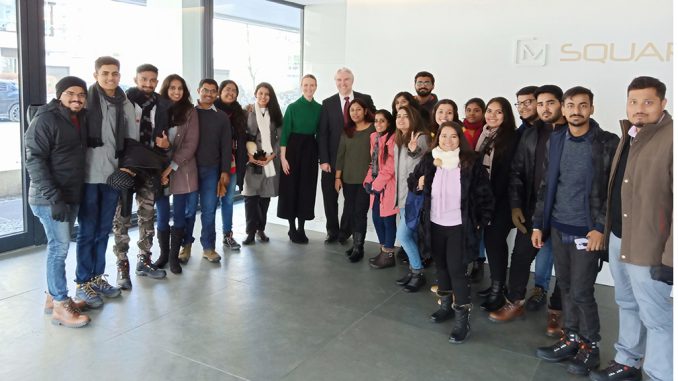 Last week, about 20 students of Indian business school Vivekanand Education Society Institute of Management Studies And Research (VESIM) visited Munich Business School to get an impression of what studying in Germany and at MBS is all about.
On top of that, the guests enjoyed an interactive session by MBS lecturer Michael Rüdiger on "Global Supply Chain Management".
Afterwards, the Indian students continued their tour across Europe, which also features university visits in Salzburg, Vienna, and Prague.
We'd like to thank the VESIM students for visiting MBS, and have fun in Austria and the Czech Republic!