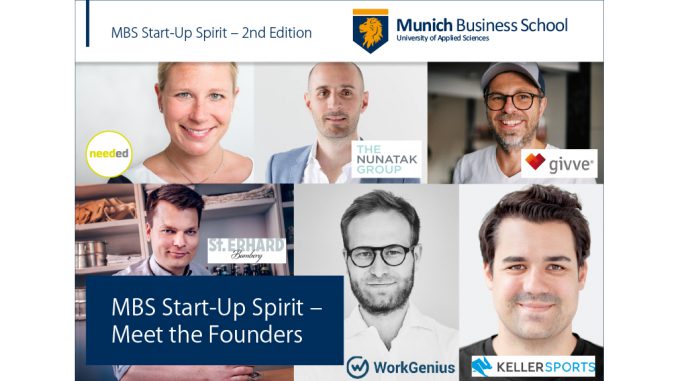 In April this year, the first-ever MBS Start-Up Spirit event took place at the Munich Business School. The event featured six MBS graduates-turned-entrepreneurs who shared their stories with current MBS students, and was well-received by the attendants.
Now, the time has come for the second edition of MBS Start-Up Spirit, which will take place at the MBS Lounge on Thursday, November 22, 6:30 pm.
The event, organized by the MBS Alumni Relations department, will feature a panel discussion starring five MBS alumni who have all started their own successfull businesses after having graduated from MBS:
Just like last time, the alumni will share their experiences of starting an own business and living an entrepreneurial life. The panel discussion will be followed by a Q&A session and a get-together. Panelist and "Beerpreneur" Christian Klemenz will provide some exceptional, delicious beer specialties, which are also available at his Bierothek stores.
You are warmly invited to join the MBS Start-Up Spirit – Meet the Founders event.
students and employees of Munich Business School, please register via the Virtual Campus events page.
external guests, please email to alumni@munich-business-school.de using the subject "Registration: MBS Start-Up Spirit", and state your full name in the body text.
We are looking forward to welcoming you!