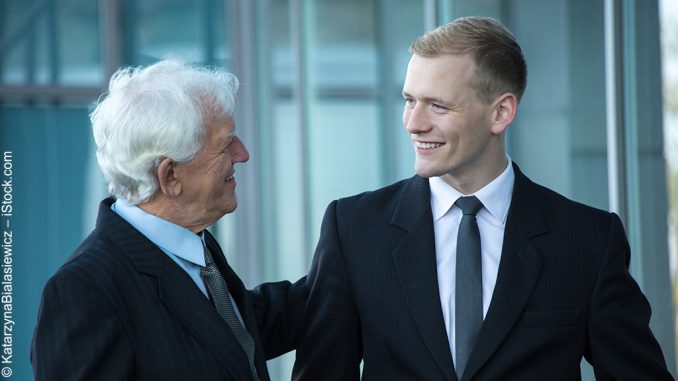 Starting in January 2018, Munich Business School (MBS) will launch an event series focusing on the challenges of family businesses, organized by MBS Alumni Relations, MBS graduates Dr. Natalie Djodat and Robin Knopf, as well as other alumni of all MBS study programs.
The first event of the series named "Family Affairs – The Joy and Challenges of Entering, Leading, Changing, and Exiting Your Family's Business" will take place on Tuesday, January 23, at 6:30 pm at MBS. The next events will be held on Wednesday, February 28 at 6:30 pm, Wednesday, April 11 at 6:30 pm, and Tuesday, April 17 at 6:00 pm.
Event Details
Tuesday, January 23, 6.30 p.m. (in English)
Phase 0 ‒ Contract and Expectations
Phase 1 ‒ Getting started, Your new role in the company
Speaker: MBS alumnus Tobias Willmann, Bernbacher
RESCHEDULED: Wednesday, February 28, 6.30 p.m. (in English)
Phase 2 ‒ Leadership
Phase 3 ‒ Change Management, Internationalization, Digitization
Speaker: MBS alumna Dr. Alessa Witt, Salesforce
Wednesday, April 11, 6.30 p.m. (in English)
Phase X ‒ Acquisition, Next Generation, Exit
Speaker: Hubertus von Fircks, Nymphenburg Consulting GmbH; MBS alumnus Daniel Herter, Deutsche Private Equity
Tuesday, April 17, 6.00 p.m. (in German)
Lecture by Claus Hipp, HiPP
Panel discussion feat. Claus Hipp; MBS alumnus Johannes Huber, Modehaus Garhammer, et al.
Please register for the events via email to alumni@munich-business-school.de.