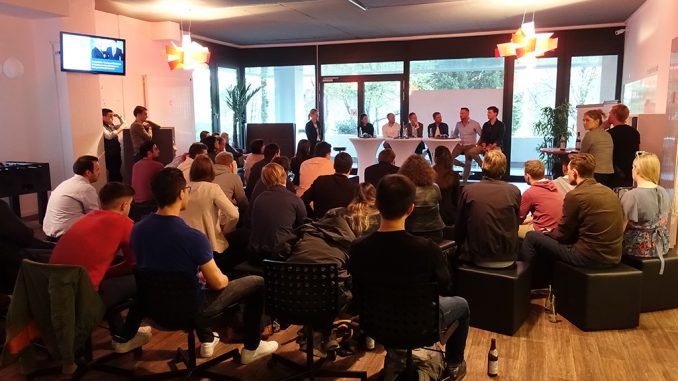 Last Tuesday, the first "MBS Start-Up Spirit – Meet the Founders" event took place at Munich Business School, organized by MBS Alumni Relations Manager Martina Dengler and featuring six MBS graduates-turned-entrepreneurs who shared their stories with current MBS students.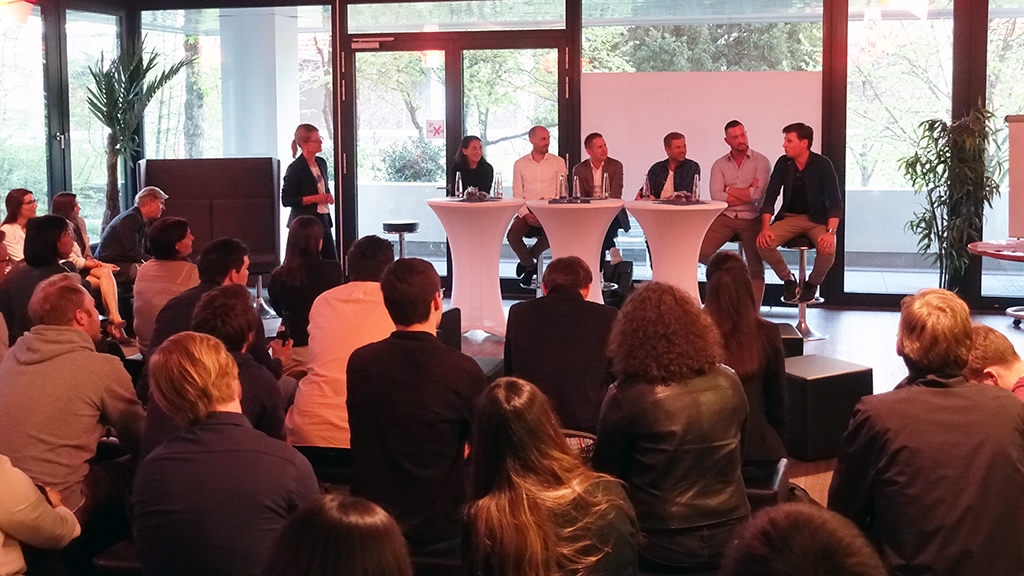 The guests and audience were warmly welcomed by Tine Svane Hansen, the host of the evening, who eventually introduced the panelists of the event, all of them being MBS Diplom, Bachelor, or Master graduates (f.l.t.r. on the picture above):
The introduction round was followed by a presentation of Speakeasy, the winning team of the MBS LaunchIT Pitching competition held the day before. They showcased their business idea to the attendance and received some important feedback by the experienced alumni founders and entrepreneurs.
Afterwards, the alumni shared their very own insights on founding and running a business, and willingly answered all of the students' questions. The event concluded with a get-together, spiced up by Büffel Bill delicacies and Duke Gin.
We would like to thank our alumni for visiting MBS and sharing their experiences. Special thanks go to Büffel Bill and FLSK for sponsoring the event!