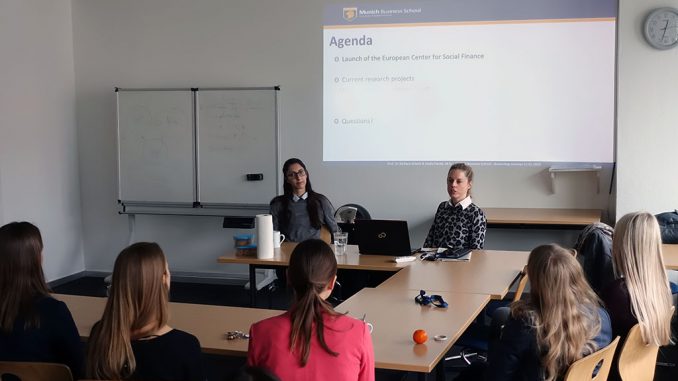 At regular intervals, MBS organizes so called Brown Bag Seminars (see, e. g. here, and here) to provide its professors with an opportunity to present their current research activities to fellow faculty members and other MBS employees.
This time, it was on MBS Professor Dr. Barbara Scheck (right on the picture below) and her Research Assistant, Giulia Parola, to share what they've been working on for the last couple of months.
Together, they provided some insights into two very interesting, current research projects that deal with youth employment and social investing, respectively.
Stay tuned for more detailed information on both projects to be released soon!