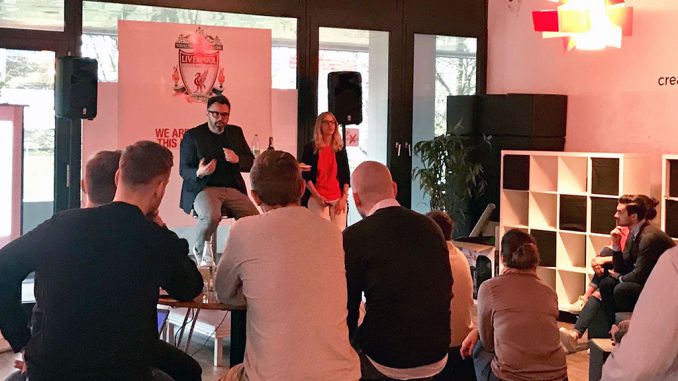 On Friday, 5 April, the first ever Sports Business Breakfast took place at Munich Business School, hosted and moderated by Sarah Jürgens, Program Coordinator Master Sports Business and Communication.
As you would expect from a decent premiere, MBS had invited a very special guest for the opening of its new Sports Business Talk: Markus Breglec, Director Marketing and Media at Liverpool FC, 18-time Premier League champion, and currently leading the table.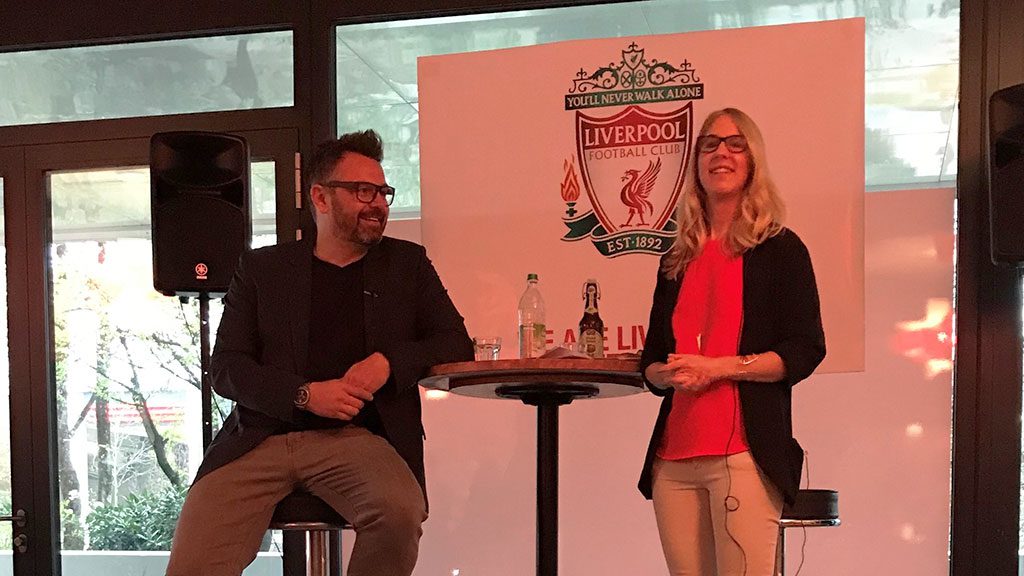 In addition to the current students of the Master Sports Business and Communication program, numerous alumni, mentors, and professors had also gathered in the MBS Lounge to listen to the words of the guest over a delicious Bavarian breakfast and in a relaxed atmosphere.
An experienced marketing professional, Markus Breglec has worked for international brands such as Nike, Adidas, and HTC during his career – and he had brought some interesting topics with him. Among other things, he spoke about the daily challenges of his work, internationalization and digitization in football, gave insights into the brand management of the "Reds" (positioning: "We are Liverpool – This means more"), and the fine line between commerce and tradition.
The collaboration with his fellow countryman Jürgen Klopp, Manager of Liverpool FC, was also mentioned. In addition, the students received helpful tips for entering the sports business.
Afterwards, the guests of the Sports Business Breakfast took the unique opportunity to ask Markus Breglec questions on sports business and sports marketing topics in general, and on Liverpool FC.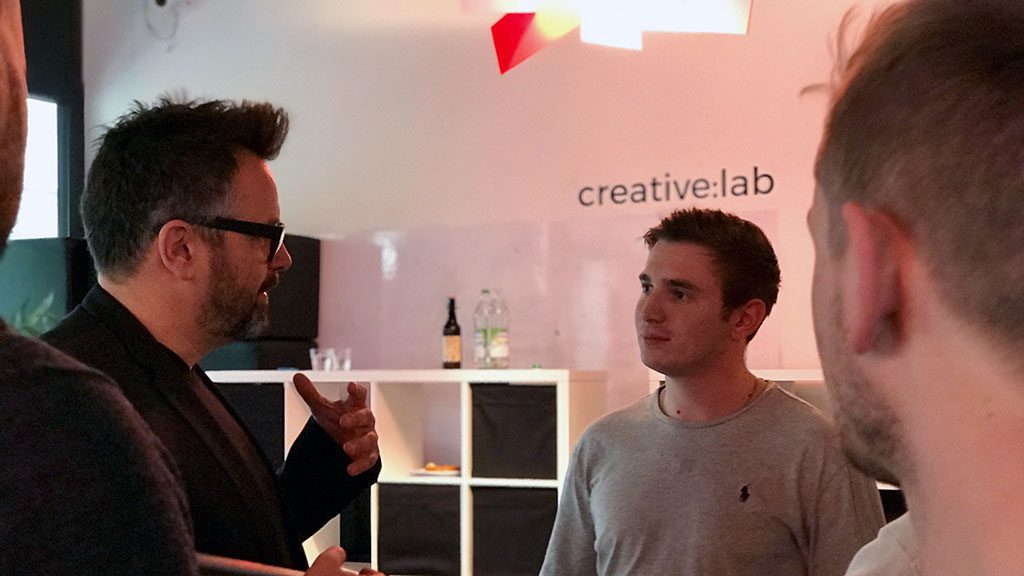 We would like to thank Markus Breglec for his visit to MBS, and for his interesting insights into the marketing of an internationally renowned football club.