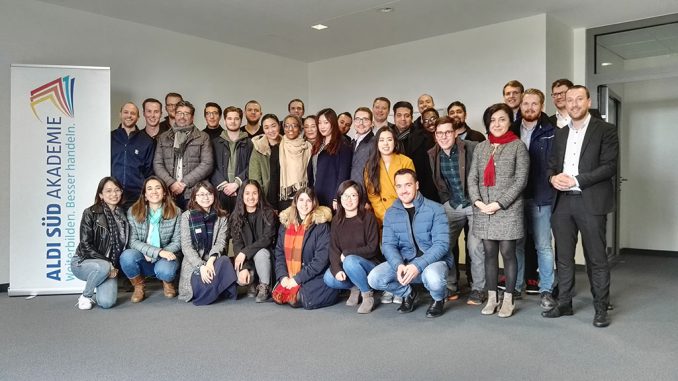 Accompanied by MBS lecturer Michael Rüdiger, the students of the MBA General Management and MBA International Management programs, as well as some Bachelor and Master students went on a field trip to the ALDI SÜD Regional Distribution Center in Kleinaitingen, located on the Western outskirts of Munich, as part of their Supply Chain Management course.
Mr. Friedrichs, Director of Logistics, welcomed the students and held a very interactive presentation on ALDI in general, and on the companys's logistics department and the supply chain management approach. Following the this theoretical part, the students enjoyed an impressive one-hour tour through the facilities of the Regional Distribution Center before returning to MBS.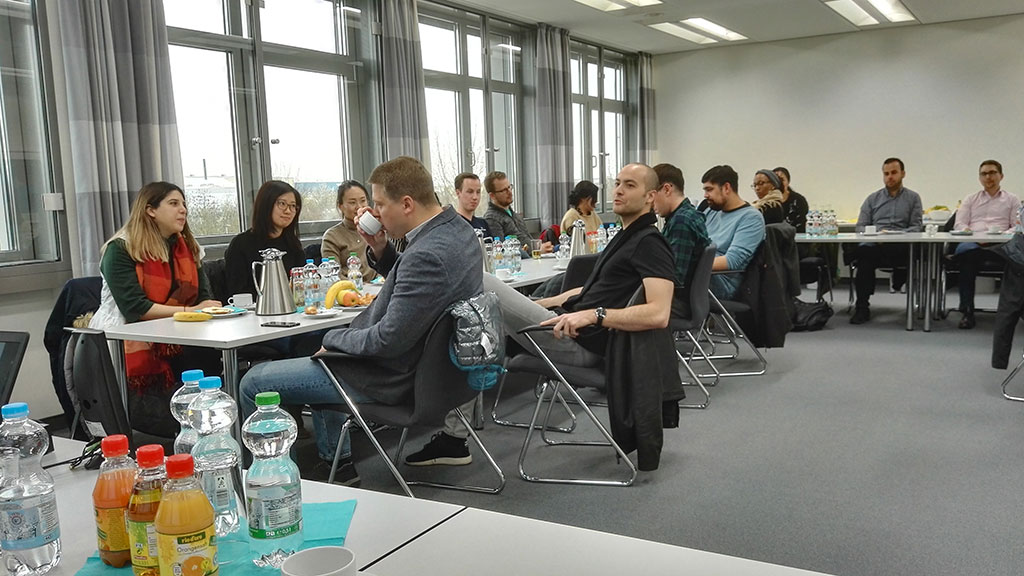 Many thanks to ALDI SÜD for hosting our students, and for giving them a look behind the scenes of a giant logistics center!