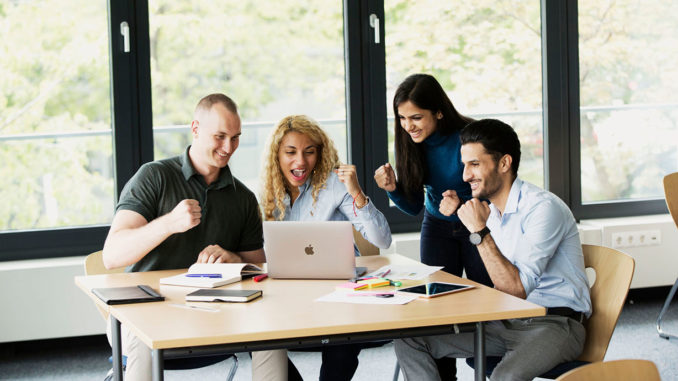 The pre-bachelor program at Munich Business School offers a good introduction to studying – regardless of whether you want to refresh your language or mathematics skills, find out whether business is the right field of studies for you, or whether you are leaving your home for the first time and would like a smooth transition into this new phase of life. In the interview, academic director Prof. Dr. Christopher Weilage provides insights into the structure and content of the program. Furthermore, Gabriela Pardo, pre-bachelor's graduate who is now successfully completing her bachelor's degree at MBS, shares her experiences.
---
What does the pre-bachelor program offer? How does the curriculum look like?
Prof. Dr. Christopher Weilage, academic director of the pre-bachelor program at MBS: The goal of the pre-bachelor program is to serve as a primer bachelor's studies. There are classes covering the core foundations needed for success in business studies as well as working. There are courses for everyone in the program, from University Success Strategies, which is built around exercises for succeeding at university, regardless of the instructional format, to classes covering the building blocks of business (Business Basics and Business Communication). Students will also build foundational skills for future classes in Economics and Finance in Business Mathematics class. Critical Thinking and Media Literacy as well as English for Academic Purposes will enable all students to create better papers and written assignments. For those not knowing German, a German as a Foreign Language for Beginners course is offered. And for those who need to satisfactorily pass the TOEFL, there is also a preparation course for the test.
For whom is the pre-bachelor program suitable?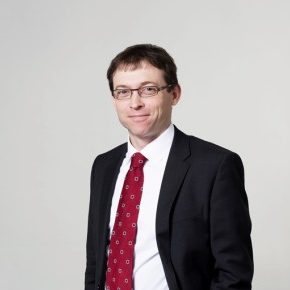 Prof. Dr. Christopher Weilage: The pre-bachelor program is really suitable for a broad base of students. If a student needs to complete the TOEFL or needs to improve for retaking the TOEFL, the course for preparing for the test as well as numerous exercises in other classes will definitely be of benefit. If someone isn't sure about business studies being the field for them and would like to see what it is all about, while still obtaining relevant knowledge for any career, then they should also attend. Some students attend for the purpose of building positive habits and obtaining a head start prior to entering the bachelor's program and some students choose the program because of limitations due to COVID-19. Several students enrol in the pre-bachelor program as they have never left their home country before and the program helps smooth the landing into a new country and studying at the same time. This even applies to those who attend the program online. In short, the program is a great low-risk opportunity to discover Munich Business School!
Gabriela, why did you choose the pre-bachelor program? What were your expectations?
Gabriela Pardo, graduate of the pre-bachelor program: I initially chose the program mainly because my documents from school were not enough to start directly in the first bachelor's semester, which at the beginning was a bit disappointing. But then I thought it was a good idea so I could catch up with student life after being only working for years. 
What are the requirements for the pre-bachelor program?
Prof. Dr. Christopher Weilage: The requirements for attending are fairly simple: an interest in business studies and a commitment to learning along with a university entrance qualification with acceptable previous grades.
As the program is conducted in English, English language skills at level B2 are also required.
Gabriela, you are now enrolled for the bachelor's program at MBS. Did you find your way into your studies? How did the pre-bachelor program help you?
Gabriela Pardo: The pre-bachelor program really helped me to get into the student life routine and specially to learn how things work in Germany from a business and university perspective.