Why did you choose MBS for your bachelor's studies? What was important to you, especially in light of the fact that you already had work experience?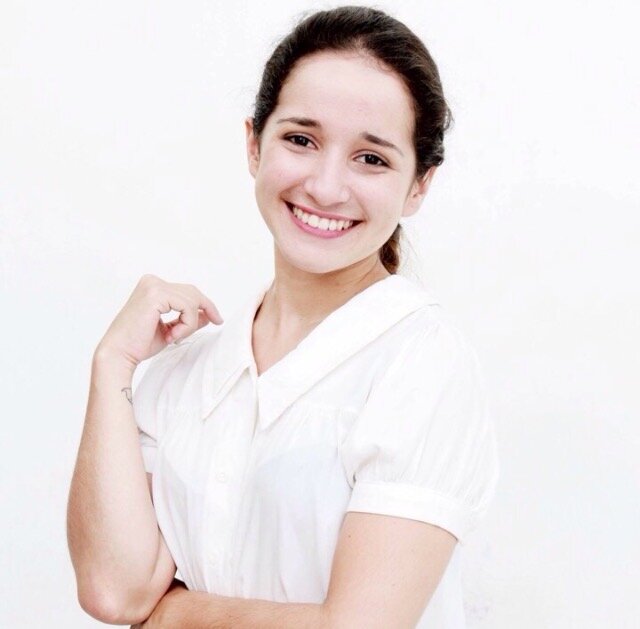 Gabriela Pardo: I was living and working in Vietnam before coming to Munich. Since I have work experience in many countries, I also noticed that lot of important aspects in business are related to Germany or German companies. So I thought that I want to learn German and the best way to do this is to live here. I searched for a job and moved. After I moved, I liked it more and more so I searched for universities; Munich Business School has always been always my first choice. Even though I have work experience, I felt that something was missing in my career, I wanted to learn more things about business for example finance, innovation, marketing, etc. So I decided to go to university, although that meant things were a bit the other way around for me – first working and traveling then study. But I am happy with the decision: I am definitely learning what I wanted to learn and finally I feel like my career has some sort of direction.
Due to the corona pandemic, classes are currently held online or hybrid. What impact does this have on the pre-bachelor program? How does the hybrid/online variant work?
Prof. Dr. Christopher Weilage: Yes, the pandemic has changed the format for all programs, the pre-bachelor program included. For the summer 2021 we are very hopeful that the program will be offered in at least a hybrid format. This allows some students to participate and get to know MBS from the comfort of their own home. One change that we made to the program due to several students online is the addition of a business simulation that will be integrated into the Business Basics class and can also be easily worked on virtually.
What is your best or funniest memory of the pre-bachelor program?
Gabriela Pardo: I attended the program from Uruguay which meant waking up very early for classes, but I loved to log in some minutes before class and have a chat with the professors if possible. I also enjoyed the discussions about different topics to prepare our presentations.
And to bring it to the point in a few words: Why should you do the pre-bachelor's program?
Prof. Dr. Christopher Weilage: Finding a program to study in is a really, really big step in one's life. It is definitely a decision that requires careful thought and discussion with family. For a car analogy, would you buy a car having not test driven it? That would be very risky. Think of the pre-bachelor program as a test drive without all the traffic and being able to learn what the signs mean at the same time. And, the ability to attend online only reduces the risk even further.