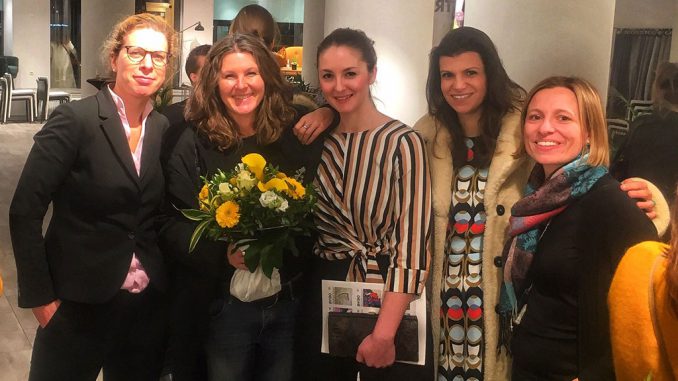 Last week, MBS Professor Dr. Patricia Kraft (rightmost on the picture above) and Chancellor Nathalie von Seyfried (leftmost; with Anna Kopp, host Anna Rossi, and Magdalena Oehl [f. l. t. r.]) visited the latest edition of the Female Speak Up Night, an event organized by Business Kollektiv, a network for personal and professional development based in Munich.
The Female Speak Up Night showcases female entrepreneurs, business founders, and inspiring women in general who each share their success strategies, challenges, and insights into their everyday professional life with the audience.
This edition's lineup featured some exciting female personalities from different fields, namely Anna Kopp, Director IT Germany at Microsoft, Magdalena Oehl, founder and CEO of fashion search engine catchys, Cordula Pflaum, aircraft captain and long-haul flight instructor of Lufthansa, Maral Purmandi, Strategy Director at Serviceplan Consulting Group, and Nora Gomringer, a decorated German-Swiss poet and writer. The panel was hosted by Anna Rossi, CEO of Business Kollektiv.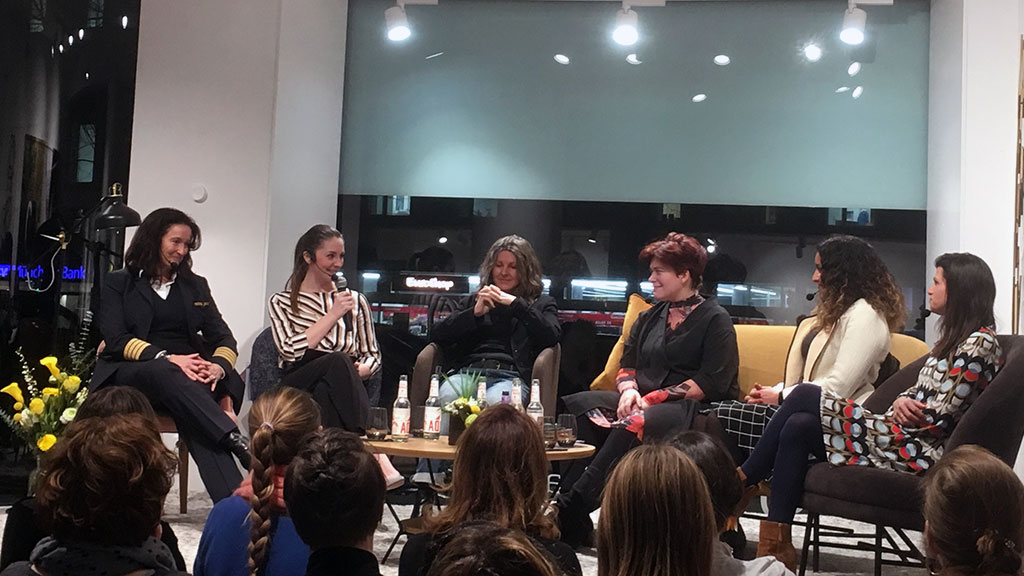 The MBS representatives used the opportunity to gain some in-depth insights into the Women in Leadership topic, and to get in touch with, well, women in leadership.
By the way: our very own "MBS Women in Leadership" event series will start tomorrow with a workshop held by Katarzyna Seidl of Google, and be continued on March 18 (Guest lecture with Sandra Hörmann, MBS alumna and founder of FEMALE LEADERSHIP TRAINING) and April 3 (Career Coissants – Business Breakfast for Women in Leadership).