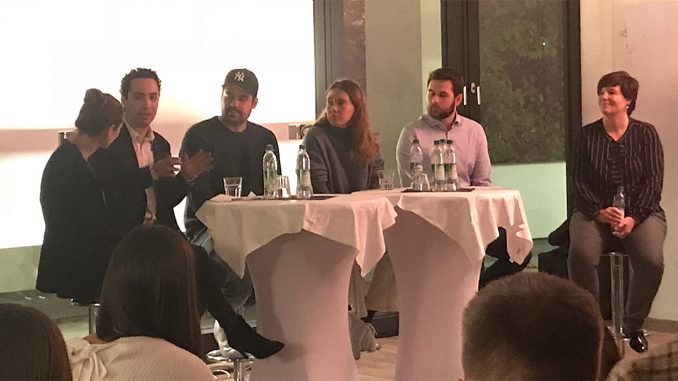 Why is it a good idea to start your own company with a partner? Bank Loans or Investors? Is Munich a good ecosystem for a start-up? Which skills were acquired at MBS that really helped when setting up a business? These questions and many more were discussed yesterday at the 4th Edition of MBS Start-Up Spirit featuring Lena von Linde, Co-Founder and Managing Director of Avantgardress, Ivan Najera, CEO and Founder of La Taqueria by Cometa, Michel Geolier, CEO and Co-Founder of Betterfront and Moritz Keller, Co-Founder of Keller Sports.
The evening was hosted by Prof. Anne Tryba, Academic Director of the MBS Master in Innovation & Entrepreneurship and Martina Dengler, MBS Alumni Relations Manager and was followed by a lively get-together.
Thanks a lot to our alumni entrepreneurs for visiting MBS, and for sharing their inspiring startup experiences with our students and a big thank you to Ivan Najera for sponsoring the event by providing delicious Burritos and Margaritas.