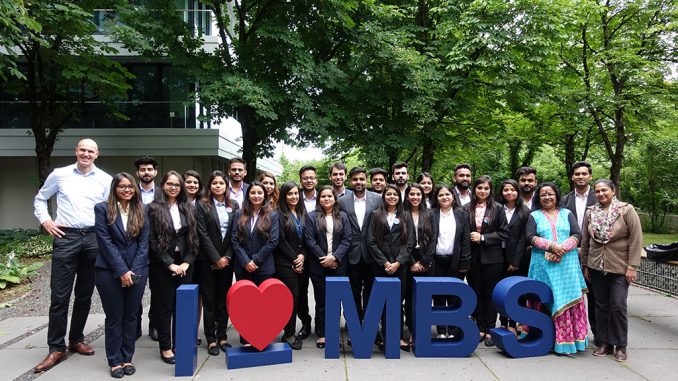 Last Friday, about 20 Master students of Indian Delhi School of Business visited Munich Business School to enjoy a seminar held by MBS Prof. Dr. Heiko Seif. He gave insights in the research field Industrial Internet and he talked about Digitized Production.
Afterwards, the Indian students visited the BMW plant to see latest technologies in automotive production.
Their next stop is Innsbruck to get cultural insights into the Austrian way of life.
Thanks to the Delhi School of Business students for visiting MBS, and have fun in Austria!