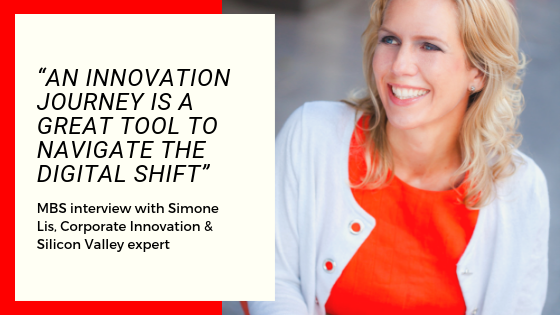 Innovation, technology, and entrepreneurial spirit – a triad that automatically evokes associations with California's Silicon Valley. And indeed, Silicon Valley has produced, and continues to produce, successful innovations and business models like few other places in the world.
Also operating at the interface between innovation, technology, and entrepreneurship is Munich Business School (MBS): be it through courses in innovation management, startup initiatives and competitions, research activities, and successful startups of MBS students and graduates.
Now, MBS has designed an exciting 6-day Digital Innovation Seminar for executives that leads them all the way from Munich to Silicon Valley. In this context, we spoke with Simone Lis, who partnered with MBS to develop the seminar.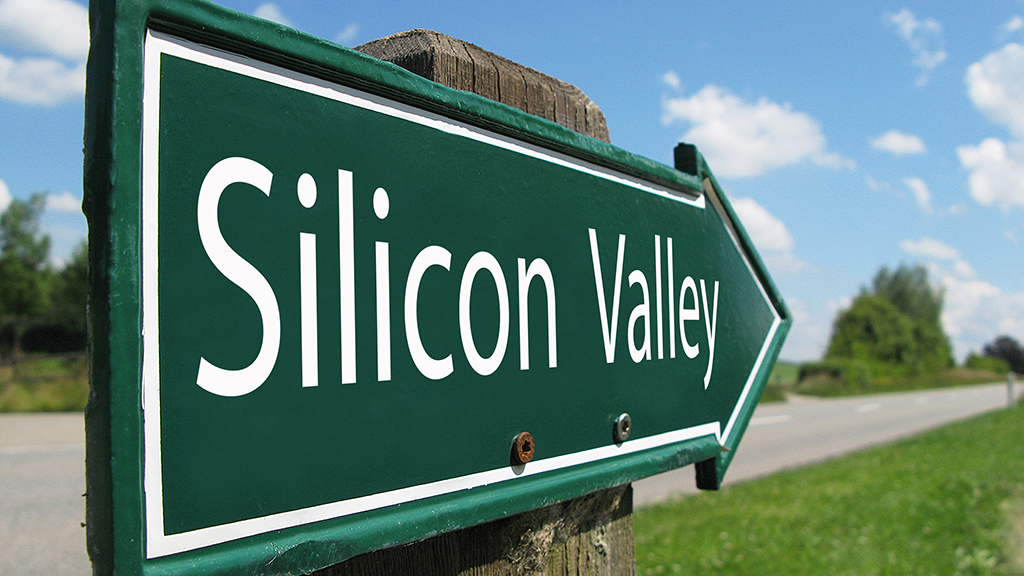 In 2012, Simone moved from Berlin to California to infuse startup energy from Silicon Valley into corporate culture. Through bespoke Innovation Journeys, she provides unparalleled insights into technology and audience shifts by connecting and collaborating with technology pioneers in California.
Simone has deep links into the most vibrant startup ecosystems in the world. Her understanding of cultural values and differences combined with her business acumen has enabled her to help numerous businesses innovate. She has developed corporate startup innovation concepts for clients such as Google for Entrepreneurs, Salesforce, as well as Deutsche Post, and supported Airbnb during its international growth process, namely in Germany.
What

I

nspired

Y

ou

to

D

evelop

Innovation

Journeys

for

E

xecutives?

As a business leader, you know that business processes are being digitized in new and exciting ways. And you know that entrepreneurial skills help: fail fast, test new ideas, be agile and collaborative. I call it a "Digital Mindset".
Everybody understands that message, but the biggest challenge I see is how to develop a Digital Mindset shift from "Why" to "How". For this reason, I developed bespoke Innovation Journeys that help executives not only navigate the fast-moving world of technical innovation, but also develop business ideas ready to prototype.
Innovation Journeys, in their simplest form, are customized field trips. However, they are much more than that. It's about finding the future in the present. They are usually 3 to 5 days long, during which the participants meet with startups, investors, and thought leaders to learn more about the latest tech trends such as AI, VR, Big Data, Blockchain, and robotics.
I focus on Los Angeles and Silicon Valley, as I have built a huge network of experts across a number of fields over the past years.
Why

D

id

Y

ou

D

ecide

to

C

urate

an

Innovation

Journey

in

P

artnership

W

ith

MBS

?
I have a huge passion for education and technology. In combination, I think it's really powerful – especially if you like to develop an entrepreneurial mindset.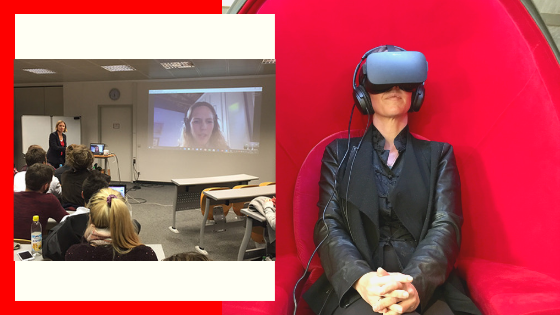 A couple years ago, I already partnered with MBS, and we created a new, interactive live-streaming classroom format called "MBS meets Silicon Valley", which was a huge success among MBS Bachelor students.
Therefore, I was honored when the MBS team came back to me to co-develop a new kind of educational seminar that combines academic knowledge, best cases, and hands-on live experiences to help corporate executives navigate the digital transformation.
Who

S

hould

J

oin

the

"

Digital

Innovation

Seminar

&

Silicon

Valley

Journey

",

and

W

hat

D

o

Y

ou

T

hink

the

P

articipants

W

ill

T

ake

A

way?
We designed this seminar especially for senior executives who would like to get a compact and sound knowledge on the latest digital trends relevant for their business, develop an entrepreneurial mindset and Design Thinking techniques.
The goal is to learn, connect, and get inspired. The first part of the seminar starts at MBS in Munich and travels all the way to Silicon Valley, where we will immerse with startup founders, industry experts, and pioneers that are shaping our future.
We will learn how new technologies such as Virtual Reality, Artificial Intelligence, or Blockchain will impact customer thinking, behavior, and experience. The group size will be small to create an intimate, non-competitive environment of collaboration across our attendees. This also helps the group to engage in conversations instead of non-interactive lectures.
Would

Y

ou

L

ike

to

C

ome

W

ith

U

s

on

T

his

Digital

Innovation

Journey

?
We have a few spots left for the upcoming seminar, which will take place between June 3 and June 8, 2019. To get more information about the program, and to reserve your spot, please visit our website.