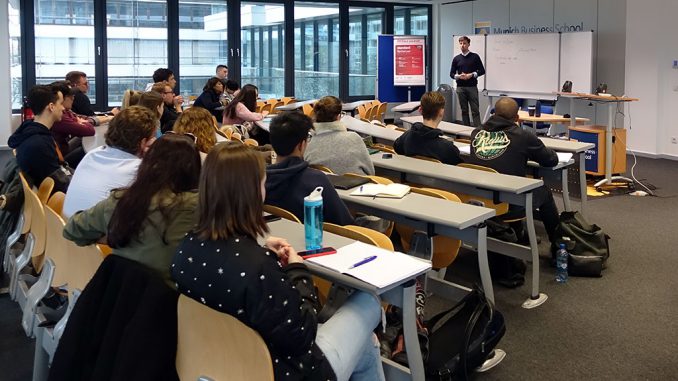 At the invitation of MBS lecturer, Professor Dr. Carsten Rennhak, MBS alumnus and co-founder of FLSK, Patrick Bohrer, returned to his alma mater to share his experiences as an entrepreneur with the Bachelor International Business students.
Alongside presenting his innovative FLSK thermos, Patrick touched on topics such as the challenges of starting and running an own business, and his learnings from five years of being an entrepreneur.
Many thanks to Patrick for visiting MBS, and for sharing his experiences with our Bachelor students.
By the way, there are MBS branded FLSKs available at the MBS Pop-Up Store! You might also read our interview we did with Patrick in 2015, in which he talks about his career steps after graduating from MBS, the founding process of FLSK, and many more topics.