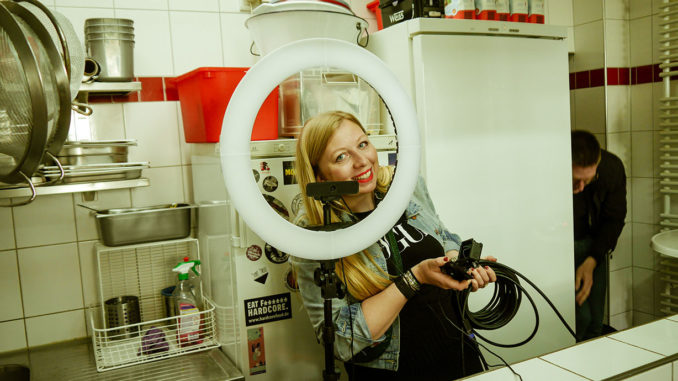 In the middle of lockdown, MBA student Marisa Bogumil and her co-founder launched their business idea – digitally, of course. Their start-up Cook-it-like offers live online cooking events in partnership with various restaurants across Germany with the aim of raising awareness of health and sustainable nutrition. In this interview, Marisa tell us how her MBA in General Management at MBS has inspired her to found her own company, why she thinks online events will still have a place in the post-COVID world, and what her next steps will be in the rollercoaster ride of running a company.
---
MBS Insights: Marisa, your business idea Cook-it-like: Hol dir dein Restaurant nachhause is based on live online cooking events hosted with restaurants across Germany. How did you come up with the idea and what is the motivation behind it? Are you a passionate home cook yourself?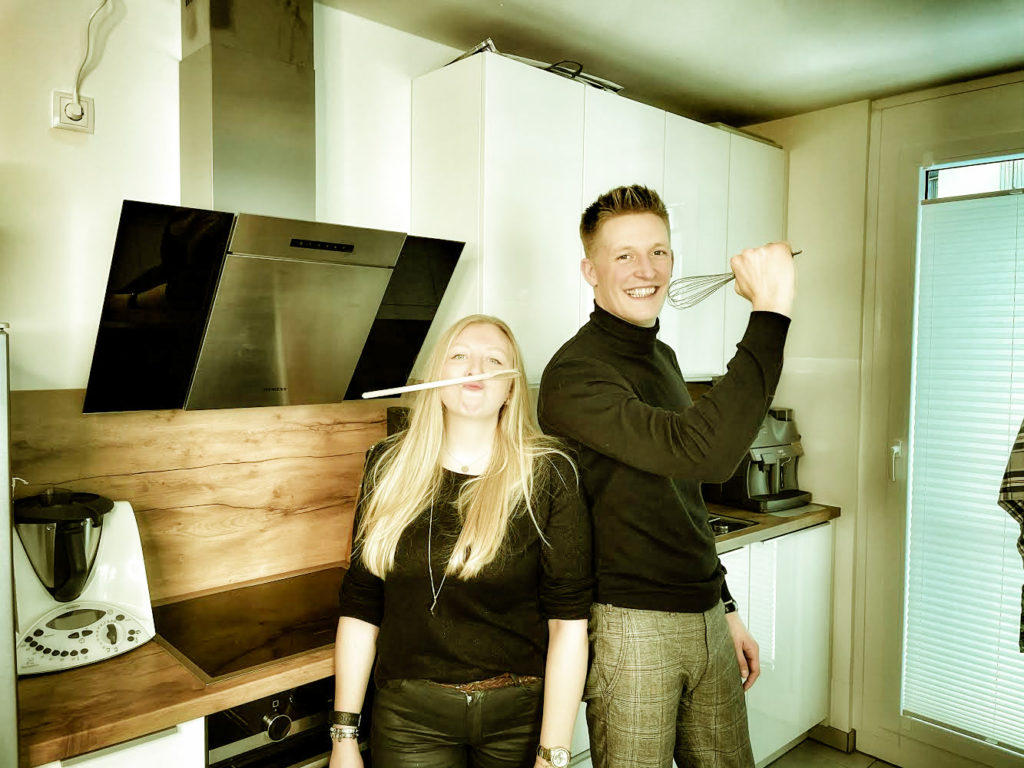 Marisa Bogumil: I'm very interested in the issue of nutrition and the impacts that food production and where our food comes from have on our planet. On the one hand, my co-founder Tobias and I obviously wanted to have fun with these live events, providing new recipes and professional tips to people in their kitchens at home. On the other hand, we also wanted to raise awareness about the food we eat and how best to make use of it. Sharing this knowledge and culinary expertise with as many people as possible is a big part of our vision and motivation.
MBS Insights: Why do you think that live online cooking events will remain an enjoyable and worthwhile activity, even once the pandemic is over and lockdown is lifted? What is special about your business idea and what sets Cook-it-like apart from your competitors?
Marisa Bogumil: The pandemic has had a significant impact on the world and changed it a lot. Digital tools have come to the fore and we've seen many products being offered online that we might not have thought were possible to begin with. The same goes for live online cooking events. People have become more open to these kinds of ideas. Even after the pandemic, people will still be enthusiastic about the opportunity to take a cooking course at home. The main difference between us and our competitors is the fact that we collaborate with different restaurants. The opportunity to cook along with the head chef at a restaurant from wherever you are, even hundreds of kilometers away, and gain valuable tips along the way – we think that will still be a very attractive proposition.
MBS Insights: How do you select the restaurants for your cooking events? Do you have specific selection criteria?
Marisa Bogumil: We generally hold several meetings with each restaurant before holding an event. The chemistry has to be right and the restaurant also needs to be keen to take part in the initiative and share our values. We also want to discuss aspects of food science and nutrition during our events and make people aware of the issue of sustainability. We can do a lot for the future of our planet through what we eat. Obviously, the chef at each event should also share and champion this view.
In most cases, both parties recognize right away whether it will work or not. The restaurants who take part are usually very motivated and creative when it comes to selecting recipes. It immediately becomes clear who's willing to put their heart into it.