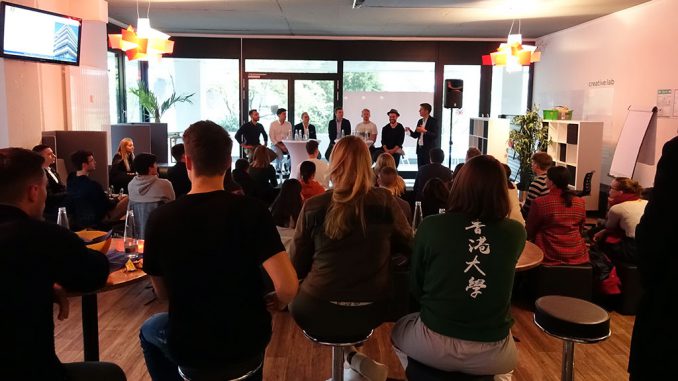 Yesterday evening, the third edition of the "MBS Start-Up Spirit" event series took place at the MBS Lounge, this time featuring six alumni-turned-business-founders, who shared their experiences of starting an own business with current MBS Bachelor, Master, and MBA students and alumni.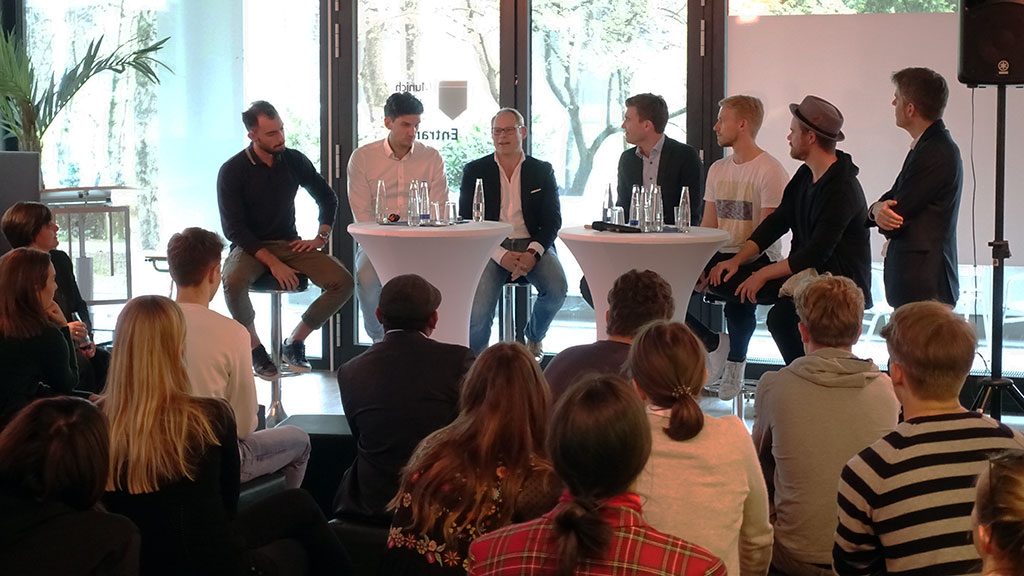 Martina Dengler, Alumni Relations Manager, welcomed the panelists and the audience, and eventually handed over to MBS Professor Dr. Christian Schmidkonz, the host of the evening. Subsequently, the six alumni introduced themselves as follows (f. l. t. r. on the picture above):
During the following panel discussion, the alumni founders touched on topics such as their motivation to start an own business, the (dis)advantages of working for a company before becoming self-employed, the perfect time to found a startup, and the meaning of success ("Don't aim for a Porsche, aim for getting Porsche as a customer!") – but also uncertainties and issues during their entrepreneurial careers.
The panelists delivered a lot of helpful tipps and advice for prospective business founders, e. g., to focus on finding out one's own passion instead of concentrating on what one does not want to do.
Eventually, the audience joined the discussion, which brought up another set of questions: What are the biggest challenges during the founding process? Have you ever had any thoughts of quitting? What are the most required skills for a successful entrepreneur? How did you find your business idea?
After all questions were answered, the evening continued with a cozy get-together, which the students used to mingle, and to gather additional information on the topic of starting an own business.
Thanks a lot to our alumni entrepreneurs for visiting MBS, and for sharing their inspiring startup experiences with our students!