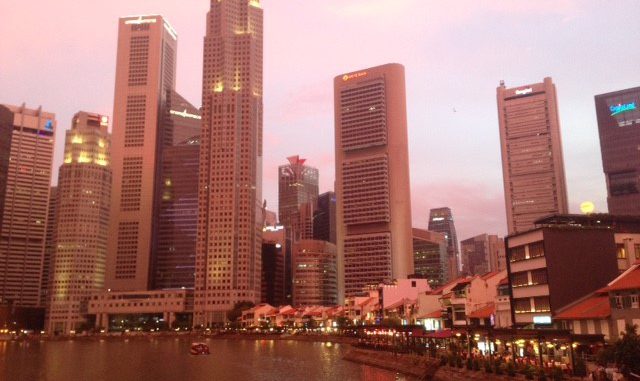 It is this time of the year again when the MBS MBA General Management students take off to Singapore for their second MBA International Week at the renowned Singapore Management University.
On their first day in the Lion City, Munich Business School's part-time MBA students got first insights not only into marketing and innovation in Asia by Dr. Srinivas K. Reddy (Professor of Marketing and Director, Center for Marketing Excellence at Lee Kong Chian School of Business, SMU), they also had a thourough introduction into society and government in Asia by Professor Tan Chin Tiong (Senior Advisor to President, SMU).
On their second day, MBS participants visited the BASF Learning Campus and had interesting discussions with Mr Fransis Chadikun (Vice President BASF Asia Pacific). The day was rounded up with a lecture on Entrepreneurship and Venture Capital in Asia with Dr. Frank Siegfried (Adjunct Faculty, Programme Director & Project Facilitator Executive Development, SMU).
[wp_geo_map]