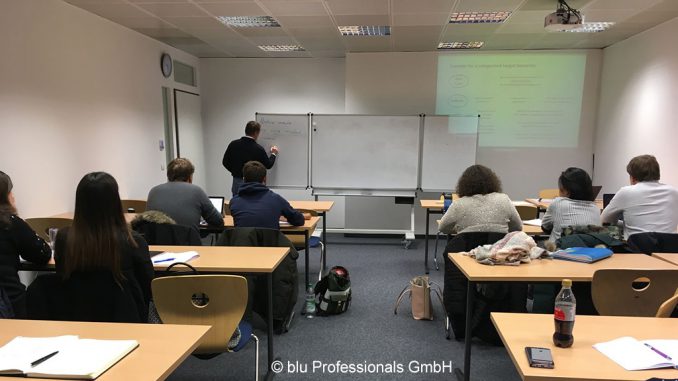 For some years, Munich Business School and blu Professionals have been living next door to each other, residing in the same building in Elsenheimerstraße 61.
Over the last months, both the university and the management consultancy have engaged in joint projects. Starting in fall 2016 and covering two semesters, the MBS Master students executed a Business Project that aimed to raise awareness for blu Professionals amongst university graduates. Since the beginning of the current semester, blu Professionals experts are sharing their expertise with the MBS students as lecturers of the "Project Management" course.
To illustrate the cooperation, blu Professionals has published a video of the course, which is to be found here. Great neighbors we have!