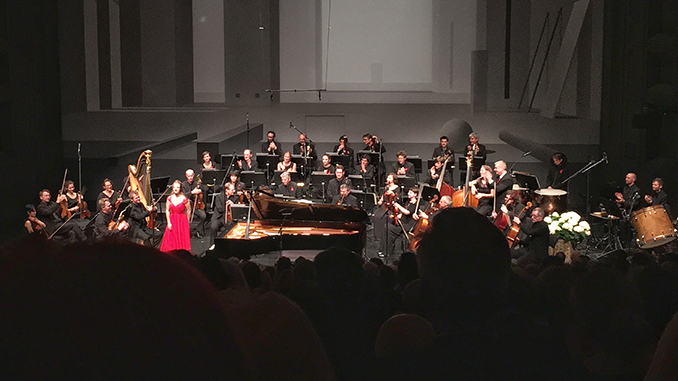 For the eleventh consecutive year, the Münchener Kammerorchester (Munich Chamber Orchestra; MKO) is hosting the Munich Aids Concert on March 23, 2017, at 8.00 pm in the venerable Prinzregententheater. The student initiative MBS Helps e.V. will also be present: The students will organize the raffle of the charity event for the benefit of the Münchner Aids-Hilfe (the Munich Aids Help Service) – as they had done the past three years already. The committed students of Munich Business School are already busy gathering the prizes. They will again do their best to sell as many lots as possible to the visitors of the concert during the event.
Last year, the raffle raised 6,700 Euro thanks to the dedication of MBS Helps. The entire proceeds benefited the Munich Aids Help Service. For more than 30 years, this organization, the first of its kind in Germany, has done an exemplary job combating the disease, raising public awareness and caring for those who are affected. The students are hoping to be able to support the organization with a similar significant sum in 2017.
Renowned Artists and Great Composers
For the main part of the event, the actual concert, the Munich Chamber Orchestra together with their conductor, Alexander Liebreich, were once again able to attract a number of distinguished international artists: accompanied by the orchestra, mezzo-soprano Okka von der Damerau, violinist Sergey Khachatryan, Daniel Müller-Schott on the violoncello, pianist Boris Giltburg and the Kammerchor München (Munich Chamber Choir) will enchant the many visitors with their voices and instruments.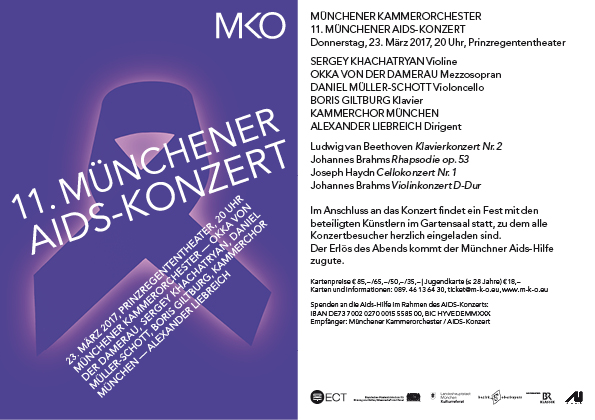 At the 11th Munich Aids Concert, the musicians will interpret works by Ludwig van Beethoven, Johannes Brahms and Joseph Haydn. Following the concert, a celebration will take place in the Garden Hall of the Prinzregententheater. This is where the guests can acquire the lots for the raffle – and look forward to a number of interesting prizes.
For further details as well as tickets for the event, please refer to the website of the Munich Chamber Orchestra. Tickets for the 11th Munich Aids Concert can be acquired here.