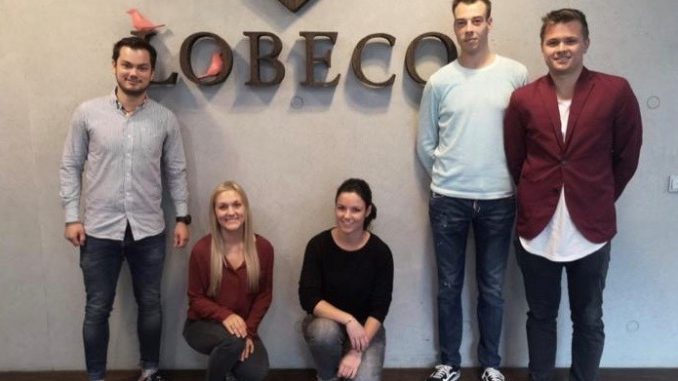 Hands-on projects in cooperation with companies, clubs and associations from the sports industry are an important element of the Master Sports Business and Communication (SBC) program at Munich Business School. The practical projects give students the opportunity to gain practical experience in sports business during their studies and to make important contacts with the industry. On the other hand, the partner companies benefit from the students' fresh ideas and innovative solutions.
In the last semester, the Master students implemented practical projects with the digital consultancy LOBECO, the sports analysis tool developer Kinexon and the Bundesliga handball players of TusSies Metzingen. Last week we dedicated ourselves to a project with the TusSies Metzingen and the SocialMedia Institute [in German]; today we continue with the LOBECO practical project.
Analysis of branded social media content in football sponsoring
LOBECO, an agency for social media consulting and digital strategies, supports clubs, associations and companies from the sports business in optimally presenting themselves in the social media. Branded content – the integration of sponsors on the social media channels of sports clubs – plays an important role.
LOBECO commissioned a team of MBS students to provide clubs and their advertising partners with recommendations on how to optimize branded content: The task of Miriam Stoll, Maximilian Brecht, Marius Junker and Pascal Steinmann was to develop meaningful measurement criteria and, with their help, to qualitatively analyze branded content on the club's own Facebook and Instagram channels of FC Bayern Munich, Real Madrid and Manchester United.
The students followed the social media postings of the three top clubs over a period of three and a half months. Based on authenticity, text integration, emotionality, visibility of the sponsor or product and other factors, they evaluated the extent to which the sponsors were integrated. The integration is of course not an end in itself, but is ultimately aimed at improving the image, reach and sales of the products.
Sporting success as the most important criterion for successful branded content
Based on the analysis of the status quo, the students developed a portfolio of advice and recommendations for the strategic optimization of branded content.
The conclusion of the SBC students: "The most important criterion is sporting success. In times of sporting crisis, advertising posts in particular are very badly received. (…) It is also important to set posts regularly without advertising in an inflationary manner (…). In the end, authentic posts that are embedded in everyday sporting life and do not appear to be staged are better received than studio recordings or posts that focus on the product (…).