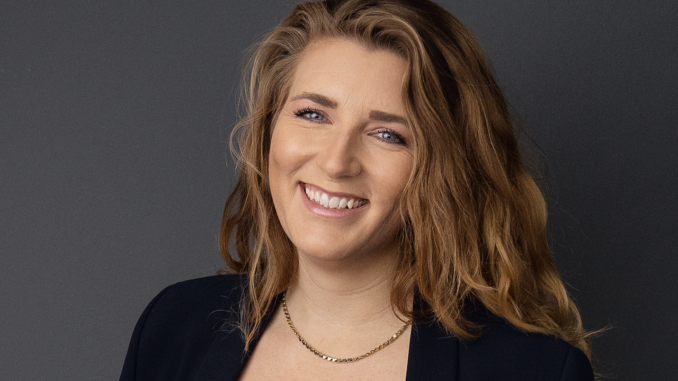 In this interview series, we regularly introduce lecturers of Munich Business School (MBS), who give insights into their research projects and explain how business practice as well as students benefit from these. Today it is the turn of Prof. Dr. Nadine Chochoiek, who has taken over the professorship for entrepreneurship as well as the role as Academic Director for the master's program Innovation and Entrepreneurship as of February 1, 2023.
---
MBS Insights: Dear Nadine Chochoiek, you have assumed the professorship for Innovation and Entrepreneurship as of spring term 2023 – congratulations! What fascinates you about entrepreneurship and what were your most recent professional stations and research ventures in this field?
Prof. Dr. Nadine Chochoiek: Thank you very much! I am very happy to be part of the MBS family! The topic of entrepreneurship fascinates me a lot because it is so multifaceted and there are still many research gaps to explore despite its great economic importance in terms of job creation and innovation activity. I most recently established and led the Entrepreneurship and Intrapreneurship Center founders@unibw at the University of the German Armed Forces, and before that I did my PhD at the LMU Entrepreneurship Center and the Max Planck Institute for Innovation and Competition and was responsible for the educational formats in the field.
I have always been fascinated by the human component of entrepreneurship: what motivates people to turn down or give up a secure and fixed-paying job in order to plunge into an uncertain adventure, which unfortunately is also often doomed to failure? These and other questions drive me as a researcher, inspire my teaching and also fuel my activities in my own company Bright&Bold.
MBS Insights: How do you incorporate your research and expertise into teaching? What aspects do you think are particularly interesting for students?
Prof. Dr. Nadine Chochoiek: I believe that, especially in the field of entrepreneurship, the best way to learn is by doing. In this respect, I place a lot of emphasis on interactive formats in which students can (further) develop their own ideas, try out common tools and methods such as design thinking or the Lean Canvas themselves, and in turn, generate new ideas. I like to provide context and the basics, but then rely heavily on teamwork and practical examples in the form of guest lectures or field trips. Since innovation and entrepreneurship happen when exchanging with others, it is important to me that students build their own network during their studies so that they can pave their professional path. I believe that it is precisely this mix that goes down quite well with the students.
MBS Insights: And how does practice benefit from your research?
Prof. Dr. Nadine Chochoiek: As already mentioned, I mainly deal with the human component of innovation and entrepreneurship. Besides exploring particular personality traits of innovators and entrepreneurs, a lot of this research is also about what individuals or organizations can and must do to be (entrepreneurially) successful in the future. In this context, it is important to me to create an empirically reliable data base to enable benchmarks and comparisons. My research can thus contribute to better achieving individual goals and establishing more robust companies.