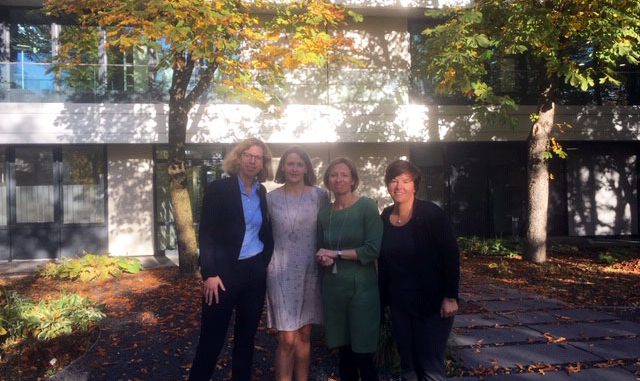 Today we welcomed Anne-Kristin Steichele, Head of Regional Marketing at EY, to our Women in Leadership Business Breakfast. While enjoying coffee and croissants a mixed group of students listened to Anne-Kristin's personal career story, her advice and her career insights.
Anne-Kristin graduated from Leipzig University in 2003. With a strong background in Service Marketing she worked in dfferent positions in professional services firms. At EY she is leading a diverse team of marketing consultants.
After a lively discussion on topics e.g. how to react when someone thinks you are "just" the secretary, how to be a working mum etc. there was plenty of opportunity to chat and network.
Thanks to Anne-Kristin Steichele for her interesting lecture!