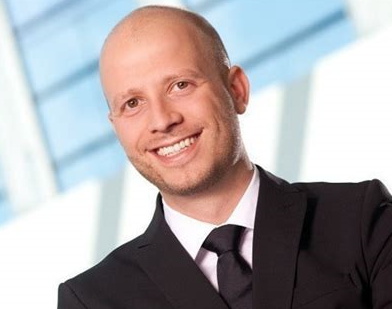 Professor David Wagner visited the CommunityCamp in Berlin on the 24th and 25th of August. The CommunityCamp is a so-called barcamp, which is characterized by its participative character. The agenda of the event is open and not fixed beforehand. Instead, participants of the camp can present their session ideas on the morning of the day of the event and vote on a placement on the agenda. The focus of the event is therefore on the user-generated content of the participants.
The target audience for the CommunityCamp are professional social media and community managers, of whom about 250 were on site. The professionals came from very different industries and companies. The range of topics covered by the sessions was equally wide. For example, best practices for the use of existing social media channels were presented, new platforms were introduced and discussions were held on how companies can successfully establish communities within the company. As in previous years, the use of platforms in compliance with data protection regulations also played an important role.
Last but not least, the Bundesverband Community Management e.V. für digitale Kommunikation und Social Media, whose research committee has been headed by Professor Wagner since 2014, met on August 24. Within the framework of the association's work, studies were conducted on the status of social media and community management in Germany [in German].
"Even after a large number of visits to Barcamps, the event format remains enormously exciting for me," Professor Wagner reflects. "It is fascinating to see how the agenda fills up in the morning and how lively the discussions are in the individual sessions. Especially in comparison to classical scientific conferences, the format is a welcome alternative for me.